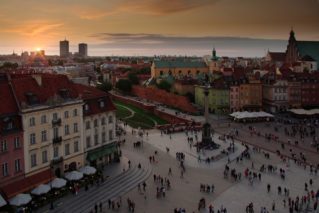 Our Dear Tourists!
Due to the many emails we have received from you in recent days, we would like to thank you for your concern and interest in the current situation in Poland.
I would like to confirm that our company is operating normally and we are preparing for the next season. In addition, we help Ukrainians, organize various types of services for them, such as transport or accommodation. We hope that this conflict in Ukraine will end soon and that they will also be able to enjoy freedom in their country.
The first group of tourists has just left Poland, moreover, today one of our guides is going with a tourist from Krakow to visit his family site in the mountains of the Silesian Beskids, and in April we expect another group of 5 people who have just confirmed their arrival for a 10-day trip around Poland.
See you soon in Poland !