– visit to the region of nature reserves, lakes and medieval relics –

Day 1st 
You arrival to Warsaw airport, where you are welcomed by our local guide. Transfer to a hotel, check –in and relax. Later on that day city tour of Warsaw – the capital of Poland was totally destroyed in WW II and then rebuilt. You will visit the Old Town, Lazienki Park, with its Frederic Chopin monument and the Palace on the Water, the Warsaw Uprising Monument. In the evening a welcome dinner in the hotel. (D)
Day 2nd
After breakfast departure from Warsaw to Białowieza, with a possible stop in Treblinka – the place of German Nazi Concetration camp from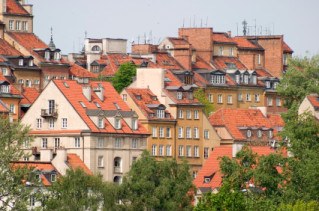 II WW. Later this afternoon you will come to Białowieza for accommodation. Short walk and visit to the National Park Museum. Dinner and an overnight. (B,D)
Day 3rd 
Breakfast and your visit to the European Bison reserve and natural forest reserve. Afternoon departure to the Masuria Lake region. On your way short break at the scenic point near Goniądz to see the beauty of the natural reserve of Biebrza river – The Biebrzanski National Park, one of the real treasures of North-Eastern Poland. Dinner and an overnight stay at a hotel. (B,D)
Day 4th 
After your breakfast we start our tour to Gdansk, the capital of Poland's seaside. On our way you will visit Mokołajki – a non-official capital of the Masura Region, famous for wild forests, lakes and Teutonic Order castles. On the way you will pass also the famous Elbląg canal (built in XIX-th century) – one of the Seven Wonders of Poland. You will come to Gdansk at the afternoon time. Dinner and an overnight stay at a hotel. (B,D)
Day 5th 
After breakfast your guided sightseeing tour of the maritime center of Poland, the historical port town of Gdansk and birthplace and home of Solidarity. Your visit program includes the Cathedral, Neptun Monument, Zuraw Gdanski, the harbor, and a visit to the monument at Westerplatte – the place where II World War started. Next you will see Sopot, the health resort with the longest wooden pier in Europe. At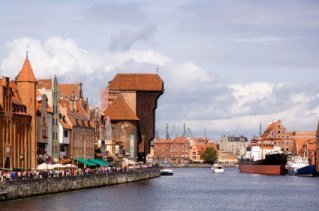 afternoon time, in the Gothic Cathedral in Oliwa you will be able to listen to a concert on a magnificent baroque pipe organ. Dinner at a "Fisherman" restaurant, famous for a local dishes An overnight stay at the hotel in Gdansk. (B,D)
Day 6th 
You will leave Gdańsk after a breakfast. Next a break in Malbork to see the medieval fortress of Teutonic Knights – the greatest castle in Poland. The Malbork Castle, built as a medieval, brick fortress was the seat of the Teutonic Knights for centuries. Continue the drive to Torun. Check-in at a local hotel in the afternoon. Dinner and an overnight stay at a hotel. (B,D)
Day 7th 
After breakfast guided visit the beautiful Torun Old Town and Museum of the famous Polish astronomer – Nicolas Copernicus. Next departure to Wasaw, with a stop in Zelazowa Wola to visit the manor house of Chopin family – The Frederic Chopin Museum nowadays. You will get a chance to listen to some Chopin's music famous compositions. Later on that day you will come to Warsaw. Farewell dinner and an overnight stay at a hotel. (B,D)
Day 8th 
Breakfast and, depending on your return flight time, transfer to the Warsaw airport.
Your tour to North-Eastern Poland ends. (B)
Tour dates: any within March – October 2024– on your request.
Tour prices: 
USD 2090 pp (group of 4-6 persons)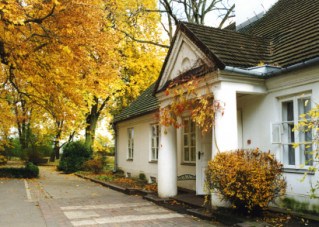 USD 2730 pp (group of 2-3 persons)
larger group's price on request.

Price includes:
– accommodation at 3* and 4* (first class) hotels,
– breakfasts and dinners as in the program (B, D),
– services of English – Polish speaking guide-driver,
– all transfers by our comfortable car or a van,
– local guides services with all entries,
– VAT tax and local taxes. 
Excluded:
– lunches (may be added with a price of USD 25 / person / lunch),
– single bed rooms (price on your request),
– tips for driver and guides, tips at restaurants during your dinners.

Not decided yet?  Look at other tour ideas at "Private tours to Poland"