Poland is a country with cities that are perfect for a short and quick break, but also with places just right for long, rich in sightseeing or hiking trips. Package holiday to Poland is a great option to get to know this country, especially if you've never been there before. So, if you plan to visit Poland, here's couple of things you should know and remember about.
Best places to visit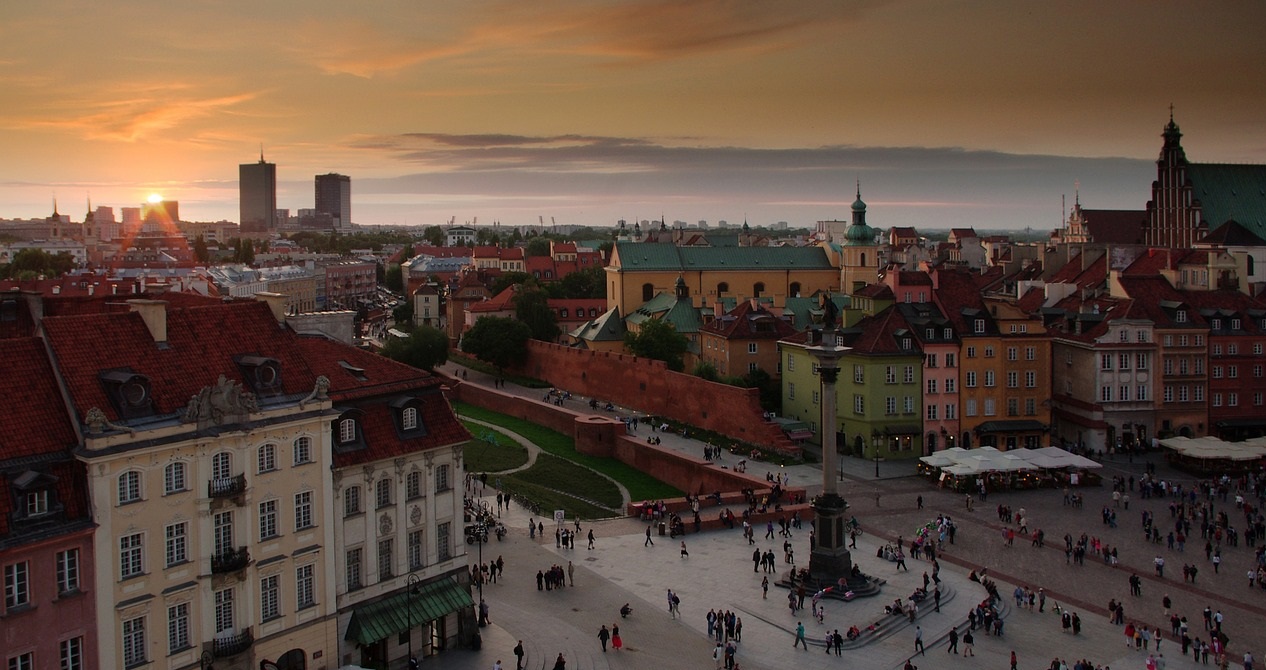 From seaside or lakeside resorts, through historical places and big cities, to charming countryside and steep mountains – there are numerous places which you should visit in Poland, depending on your idea of ideal holidays. You can choose from picking amber at Polish seaside resorts like Sopot known for its promenade or Gdańsk famous as a hometown of Solidarność, or you can choose smaller, more intimate places like Łeba with Słowiński National Park. The absolute must-see places are also biggest cities and the capital. Warsaw, the capital of Poland, and Kraków offer you plenty historical places, monuments, museums, but you can also savor some cultural events connected with cinema, nightlife and modern as well as traditional cuisine. If you prefer to wander around natural you can choose between Mazury, Kaszuby or Bieszczady, Tatra or Pieniny Mountains, where you can observe marvels of flora and fauna.
Top landmarks
To the most characteristic attractions in Poland belong castles, palaces, manors and churches, which are located all over the country, as well as historical places related to the history of World War II. The majority of cities have their characteristic old towns – all similar, yet each unique in its own way. See The Royal Castle in Warsaw, The Royal Łazienki Museum, or The Museum of King Jan III's Palace at Wilanów. In Kraków you can visit Wawel and its Royal Castle, Old Town with Sukiennice and St. Mary's Basilica, and historical Kazimierz. While in Kraków, stop by Salt Mine Wieliczka, or if you are interested in more educational and moving experience, related to Holocaust history, visit Auschwitz. Northern part offers you multiple wonders – you can visit Gdansk with Golden Gates, Wooden Crane or see one of the largest brick castles in Europe, namely Malbork Castle, the Grand Master's of the Teutonic Knights previous residence. In Toruń, there is a treat for science enthusiasts – the House of Nicolas Copernicus, or on the other hand, the Gingerbread Museum. If you're looking for more spiritual experience, see in Częstochowa the Black Madonna monastery, Jasna Góra. In the mountains, see especially Gubałówka and Giewont with its legendary sleeping knight. There are so many tourist attractions in Poland that travel packages are almost a must!
Entertainment
Poland is also a fantastic place if you're looking for some amusement. Nightclubs, pubs, fancy restaurants or traditional ones, museums and exhibitions – all of it can be found in bigger cities like Warsaw or Kraków, Wrocław, Bydgoszcz, Szczecin, Lublin or Zakopane, and so on. There are also some regional and seasonal events like Lajkonik march in Kraków, film festivals like American Film Festival, Cameraimage or New Horizons Film Festival, and several music festivals like Open'er or Orange Warsaw Festival with artists from all over the world. The Polish are also in love with sports – numerous football matches, motorcycle speedway races or ski jumping events – these are only a couple of disciplines popular in Poland. You won't be bored here!
Practical advice
In Poland summer is usually moderately hot, yet rainy in July. Winter, though, can be really cold, so if you're not used to harsher weather, choose seasons like late spring and early fall, which tend to be quite warm and optimal when it comes to finances. In Poland lots of people speak English, especially in restaurants, hotels and chief historical places, therefore language won't be a problem here.
Tour packages
Poland is quite tourist-friendly, yet, tour packages are be the best solution for you, particularly if this will be your first visit here, since you can choose a tour which suits you best – we offer you multiple options of guided tours across this country. You can visit Poland and see the most of it even during a week or a 10-days trip packages. We also offer you tailor-made tours based on your idea of what you want to see here, as well as group or private tours.
Vacation packages
Thanks to its organized form, vacation packages provide you with carefree, relaxed voyage the whole time in Poland – without having to look at the map, asking for directions, and worrying about timing or communication. What is more, you'll have your trip managed in a way that ascertains that you'll have the best experience in this country with skilled guides, top quality hotels and restaurants, and comfortable transport. You can choose between thematic trips, such as history-related or culinary-based ones, or private, chauffeur driven tours tailored to suit your needs and preferences. Let us introduce you to this stunning country!