"Greetings From Poland" belongs to GFP Travel company established in Poland. GFP Travel specializes in incoming tourism to Poland, and our experience is based on over 10-year work for any size and type of tourist groups from Poland and abroad.
Our company is a registered tour operator under the Poland Tourist Law with an obligatory tour operator licence and insurance policy provided by Axa Insurance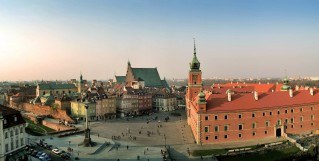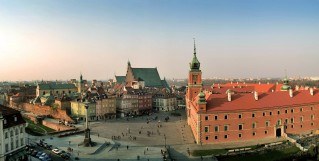 Company. Moreover, we only cooperate with reliable, top quality Polish hotels, guides and carriers.
Not only are we an experienced tour operator, but also a team of people who view travelling as one of the most important spare time activities. Greetings from Poland tours are the essence of our experience and passion.
Our mission can be summed up in two sentences:
"Let's do our best and provide our clients and cooperating travel agencies with as good services as possible. It will give satisfaction both to our clients and to us".
GFP Travel Team
Our company details:
GFP Travel
ul. Twardowskiego 8
44-180 Toszek
tel. +48 607 93 23 28
Poland
www.greetingsfrompoland.com
office@greetingsfrompoland.com
NIP 969-131-37-16  (tax number)

Bank name:
Alior Bank S.A

Poland
BIC (SWIFT code) is: ALBPPLPW
Account number for payments in USD:
52 2490 0005 0000 4600 6390 3284

Account number w payments in Euro:
20 2490 0005 0000 4500 3670 8407