A new time is coming for travel to Poland and travel around the world. Our company, following the global trends, has recently focused on work related to the best possible preparation of private tours to Poland offer. This offer has been presented on our website for 10 years and this many years of experience working with small groups coming to Poland and Central Europe means that our offer is one of the best on the market. To show the benefits for tourists coming to Poland with GFP Travel Poland company, we have prepared a 5-point protocol safe for travel and trips to Poland.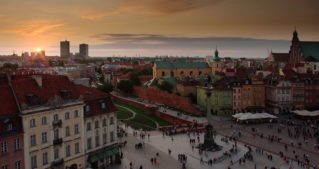 In the current situation, when the number of tourists will be reduced for some time in each destination, it will be much easier to ensure security also when traveling to Poland. One specific, dedicated vehicle, van, minibus for the entire journey with us, in the same way one and the same guide-driver will guarantee safe movement. One, local dedicated guide will be waiting for our tourists during local trips around Warsaw, Krakow or Gdansk. Where it is possible, entry to the interiors of all tourist attractions in Poland will be reserved on a private tour basis, e.g. during a tour in Wieliczka or while visiting the castle in Malbork.
Our experienced drivers and guides will choose for each meal those restaurants that in addition to the high level of their kitchen meet the requirements for safety and cleanliness procedures. Hotels in Poland and Central Europe, mainly 3 *, 4 * and 5 *, with whom we cooperate are obliged to comply with the rules imposed by state institutions in each country.
Great tourist traffic will change for the next two or three years into a slightly smaller one in each destination, but it will also be a chance to taste the Poland tourism in its former form, rediscovering the place that until now has been visited by an excessive number of people. It will probably be a time when the private tour will be a real private tour, without pushing at the museum, waiting in line in front of the museum for several hours. There will be time and the opportunity to quietly drink coffee in a restaurant on the Old Town Square in Krakow or admire the panorama of the Tatra Mountains from Gubałówka top. These will be the good side of tourism after the epidemic. Tourists coming to Poland or to the countries of Central Europe during trips with our office will have a health insurance package purchased, which will cover the cost of any medical treatment and medication if during the tour with our office there was a need for treatment or hospitalization.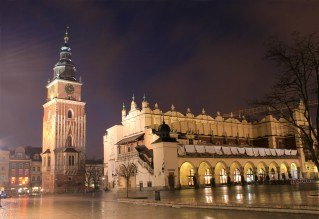 Also, GFP Travel budget tours of Poland and tours of Central Europe should provide our clients with greater comfort and safety of travel due to the limited size of our groups to a maximum of 10 people. Usually it is a group of 4-8 people, but also for a group of only 2 people we will implement in 2020 and 2021 proposed budget trips around Poland and Central Europe. As in the case of private tours, we also provide tourist insurance for tourists arriving on low cost tours to Poland to cover the possible cost of treatment and medicines for the duration of their planned stay in Poland.
Our tourism is open to foreign guests and will show its treasures again to everyone who wants to visit Poland in 2021 and the following years. We invite you to Poland !!!