Find out how we prepare your tours to Poland
1. Transfer & transport
Coming to Poland by air, train or regular line coach, you will need transfer at shorter or longer distances. We advise you to book it with us in advance – our prices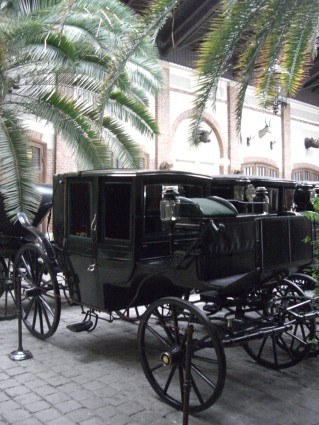 for these services are the same or sometimes lower in comparison to regular taxi prices. Moreover, you are sure that our set price is guaranteed, our driver knows where to go and you are given our emergency telephone number.
Travelling by trains in Poland – especially in Spring-Summer time – we advise you to book all necessary train tickets with us before you start your tours to Poland. We always suggest a proper train, time and class compartment for your journey – in addition, if you come earlier or later to your destination city, our flexible drivers will be waiting for you at a right train platform. For those who are looking for a more comfortable way of traveling through Poland, we provide our means of transport like our private cars, vans or larger buses and coaches.
2. Accommodation & meals
We offer accommodation at any type of a hotel, motel and tourist shelter in Poland. Our clients mostly book three and four-star hotels, and only few of them, like school groups, book their overnight stays at economy hotels. Generally, all overnight stays in Polish hotels are provided with breakfasts. We can book dinners and lunches if you wish to have a full board booked in advance.
If you are travelling alone, without our guide assistance, we can book dinners at hotel restaurants or at other selected, good, regional restaurants, famous for good services, sometimes with additional attractions like live music or a traditional show. When you travel with our guide-driver, you can book meals in a half or full board option. This way meal places and menu selection is much wider, due to our guide's experience and advice.
3. Tour guides and local guides.
When travelling with us you always have two options. First, when you have a regular or tailor-made tour, we provide services of your private tour leader – guide, speaking in languages chosen by you and taking special care to provide all services included in our offer. Moreover, in some places like museums, castles and most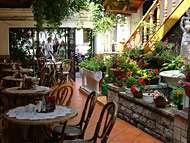 important tourist cities, we also provide services of local guides with local authority licences.
When you organize your tours to Poland more independently, we recommend some bookings for city tours with our local guides and tours in English, German or French, taking place almost every day. The decision which option you chose is up to you, but you can always ask us for suggestion which option we advise.
4. Other services in Poland
We know that transfers, accommodation and tours are only basic services that our clients are looking for. So far, we have had many other service requests like translator services, a special show in a castle, family reunions or a wedding ceremony in Poland. That's why you shouldn't hesitate to ask us for any other kind of help and service while you are planning your visit or tours to Poland or even you are here now.