Just before or after your visit at our website you may ask yourself "Why should I choose GFP Travel travel agency to book my tour ?"
Here are the advantages of going on holiday with our travel agency:
1. We are a licensed Polish tour operator. You can see  our licence. Our company can be found on the list of registered travel agencies , published on the website of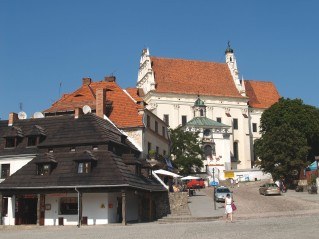 Polish Ministry of Sport and Tourism. Our company number is 07004. The Ministry website address with contact details is http://en.msport.gov.pl/
2. We are an insured travel agency. Our insurance policy is provided by a company known all over the world – Axa. The insurance certificate will be sent on request to you at any time. We are also supported by the Tourist Guarantee Fund set and controlled by Poland's Government. It means your deposits are completly safe.
3. We only cooperate with licensed and experienced tour guides, drivers, hotels and restaurants. We test our staff and service providers every year to ensure best services for our clients. Long experience in tourism is also a feature of our company that is worth mentioning.
4. Please read some opinions sent by our clients. You can find them at "Opinions and testimonials" tab. We can be found at TripAdvisor  forum where you can find some client opinions.
5. Most of our tours are private tours of Poland and private tours of Central Europe, what means that our clients, even if travelling as a 2-3 person group have their one own car, van or minibus (for larger group) and their own, private guide-driver. It is especially important now to make your tour to Poland safe and comfortable. The same our private groups to Poland and Central Europe have a private, dedicated local guides. We do our best to personalize all available services for our clients during their tour.
We are our clients disposal 24h a day in high season. Every tourist coming to Poland or any other country located in Central Europe receives a telephone number to our emergency department. The department provides aid 24 h / 7 days a week
We hope that all this information will help you to take a decision and you will contact us to book your best tour ever !

GFP Travel Team
office@greetingsfrompoland.com