– visit to a time before '89 –

Day 1st
Your arrival in Krakow, where our driver meets you. Transfer to our hotel to check-in. Short city walk with our guide if time allows.  Overnight in Krakow.
Day 2nd
Breakfast, morning guided tour around the Old Town of Krakow to see its unique and preserved architecture and to get some basic information about architecture styles in Poland. Short break for your lunch. Next, you visit to a perfect example of the Stalinist economic dream, the Nowa Huta quarter. This complex was placed by the authorities to create a healthy working class and industrial injection to a city that had strong cultural and aristocratic traditions. Visit to the Museum of Communism, opened in Nowa Huta in 2001, where you can experience Communism, and feel the atmosphere of the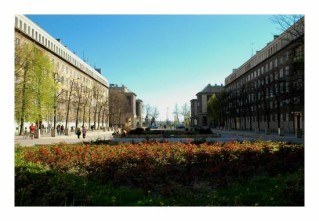 past. Dinner and overnight in Krakow.
Day 3rd
After breakfast, departure with our tour guide to the town of Zamość. On your way you will visit the fortified baroque castle in Nowy Wiśnicz, where a group of union leaders and opposition activists were interned in the early 1980s. Later on that day you will arrive at Zamość, the "Renaissance Jewel", placed on the UNESCO World Heritage List. Short guided tour of the town, dinner and overnight at your hotel in Zamość.
Day 4th
Breakfast, and departure to Warsaw. On your way break in Kozłówka, famous for the former baroque palace at Kozłówka and its unique collection of socialist art. The collection includes sculptures of Lenin, Stalin and Marx, over 1500 paintings, drawings and graphics depicting everyday scenes from communist life. You come to Warsaw later on that day. Dinner and overnight at hotel.
Day 5th
After breakfast our local guide will introduce you with a history of Warsaw, especially the second part of XX-th century. As Warsaw was destroyed in 90 % after II World War time, most of all Warsaw's houses built after '45 and before '89 represents socialistic architecture style. One of the best examples, and symbols of that era is the Palace of Culture and Science, a monolithic Stalinist, called a "wedding cake". You visit its interiors, with a extra ride up by a lift to see the widest Warsaw's panorama. Next, a visit to the Church of St Stanislaw Kostka, a centre for Polish pilgrims, who come to visit the tomb of priest Jerzy Popiełuszko, murdered by Communist security agents in 1984. Dinner in climatic Oberża pod Czerwonym Wieprzem ("the Inn Under The Red Hog"), and an overnight at your hotel in Warsaw.
Day 6th
Breakfast and your ride, with our guide-driver, north to Gdańsk. You can select one of the two optional places to visit on the way. First option is a guided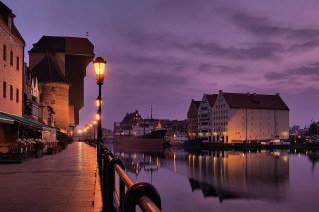 tour of the Malbork castle – the medieval fortress of Teutonic Knights – the greatest castle in Poland. Another option is your break in Toruń, the birthplace of Nicholas Copernicus, famous also for local gingerbread cakes and Crooked tower at the Old Town. Later on that day you will arrive to Gdansk. Dinner and an overnight at hotel in Gdańsk.
Day 7th
After your breakfast, guided tour of  Gdańsk – famous as the birthplace of the independent trade union "Solidarity", formed in 1980 as a result of strikes in the "Lenin Shipyards".  Your tour includes also visit to the Shipyards & Solidarity Monument and Westerplatte Penisula.  Time to relax at the Gdansk Old Town, next farewell dinner, and an overnight at your hotel in Gdańsk.
Day 8th
Breakfast and check-out from your hotel. Transfer to the Gdansk airport or return ride to Warsaw, with our tour guide.

Tour dates: any date, within March – October 2024, on your request.
Tour prices:
USD 2050 pp (group of 4-6 persons)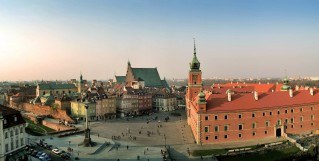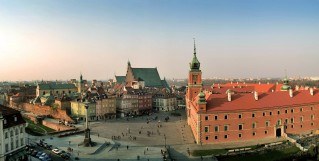 USD 2690 pp (group of 2-3 persons)
larger group's price on request.
Prices include:
– accommodation at a first class (3* / 4*) centrally located hotels in Warsaw – Polonia Palace****, Krakow – Pod Białym Orłem***+, Zamość – Rensesans***, Gdańsk – Mercure Stare Miasto hotel**** (or similar),
– everyday breakfasts and dinners,
– all transfers by our company comfortable car or van,
– services and assistance of our local, professional, private English speaking guide,
– entries and local guides service during the local tours,
– tax and local taxes.
Excluded:
– lunches (may be added to the package – USD 25  / person / lunch),
– tips for our guide – driver, tips at restaurants during your dinners,
– single bed supplementary fee.
Not interested in that tour? Look at "Regular and group tours in 2024" offer.