– private tour program –
Day 1st
Your arrival to Warsaw airport and private transfer  by our driver to the hotel in Warsaw centre. Time to relax.
Day 2nd
Breakfast and a whole day guided tour of Warsaw, including visit to the Old Town with Royal Castle, Łazienki Garden and Palace, Modern City, and a previous Jewish district area.  An overnight at a hotel.
Day 3rd
After breakfast departure with our guide-driver to Krakow. Break in Czestochowa to visit the famous Jasna Gora monastery. Later on that day you come to Krakow. Check-in at a hotel and dinner.
Day 4th
Breakfast,  and a morning tour of Wieliczka Salt Mine. Next, w guided tour of Krakow Old Town and the Wawel Hill, famous for Royal Castle and Cathedral with Poland's Kings tombs. Dinner.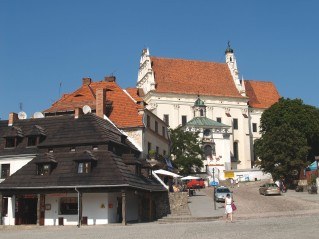 Day 5th
After breakfast ride to Zalipie village – famous for colorfull, painted wooden houses. Visit to the Museum. Departeure to nearby Baranow Sandomierski. Dinner and overnight stay at castle – hotel in Baranow Sandomierski.
Day 6th
Breakfast,  and depart to Sandomierz. Half-day guided tour by a local guide, with visit to the Old Town, church and castle. Next rie to Kazimierz Dolny. Night at hotel.
Day 7th
Breakfast and a half-day guided tour of Kazimierz Dolny called "city of artists". Next, ride to Białowieża. Dinner and an overnight  at hotel .
Day 8th
Breakfast, and a  half–day guided tour of Białowieza National Park, with a visit to the Bison reserve, the Strict Reserve and Museum. Afternoon some extra time for you. Dinner and an overnight at hotel in Bialowieza.
Day 9th
Breakfast and departure to the Northern part of Poland, famous of Medieval castles, lakes and forests. On your way to Olsztyn on that day you will pass and see the Biebrzanski National Park, Mikołajki  – the " sailing capital" of Masuria region, some castles built by Teutonic Order. Dinner and overnight stay at hotel in Olsztyn.
Day 10th 
Breakfast and ride to Olsztynek to visit the open air museum, presenting the old Polish architecture. Next, visit to Grunwald – place of the famous,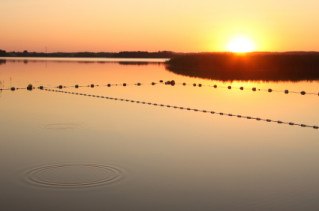 Medieval battle in 1410. Visit to the Museum. Afternoon ride to Ostróda for your dinner and overnight.
Day 11th
Breakfast and departure to Malbork. On the way you will pass the famous Ostroda-Elbląg canal, with a possibility to take a part is this unique cruise. Afternoon visit to the Malbork castle with a local, museum guide. Dinner and overnight at hotel located in the castle.
Day 12th
After breakfast departure to Gdansk, where you come after 1 h ride. Guided tour of Gdansk Old Town and Oliwa cathedral for famous pipe organ concert.  Dinner and overnight stay at hotel in Gdansk.
Day 13th
Breakfast and another day dedicated  to the Baltic seaside. I suggest to take a cruise to the Hel – small city located at the Hel Peninsula, or spend a day in Sopot – most famous Polish seaside spa. Dinner and overnight at hotel in Gdansk.
Day 14th
Breakfast, and departure to Torun. On your way a short visit to the famous gothic cathedral in Pelplin. You come to Torun at early afternoon. Guided tour of the town, famous as the Nicolas  Copernicus city. Visit to the Copernicus Museum, Crooked Tower and  Town Hall. Dinner and overnight at a hotel in Torun.
Day 15th
After breakfast return ride to Warsaw. On your way a short stop in Zelazowa Wola to visit the Frederick Chopin Museum, located at a home, where he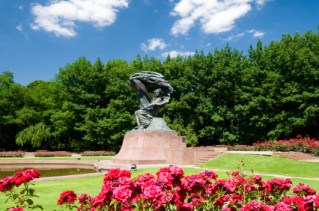 was born. Later on that day you come back to Warsaw. Dinner and overnight stay.
Day 16th
After breakfast transfer to the Warsaw airport for your return flight. Your grand tour of Poland ends.

Tour dates: any date, within March – October 2024 on your request.
Tour price:
USD 5440 pp (2 person private tour) 
USD 4250 pp (4 person private tour)
larger groups price on request.
Price includes:
– all transfers by a private car,
– our English speaking guide-driver assistance,
– accommodation (15 nights) at 3* / 4* standard, good hotels, in a doube bed room,
– breakfasts (15) at the hotels,
– dinners (15) as in the tour program,
– guided in English tours mentioned in the tour program above, with entries,
– VAT (tax).
Not included:
– single person occupancy room charge,
– tips for our tour guide, tips at restaurants during your dinners, 
Would you change the tour program? Ask for Tailor-made tour offer.