Szczecin – Miedzyzdroje – Kolobrzeg – Gdansk – Malbork – Torun – Warsaw

Day 1st
Your arrival to Szczecin (Berlin or Poznan airport), where you are welcomed by our local guide-driver. Transfer to your hotel for accommodation. An evening stroll through the Old Town with a welcoming dinner in a regional  restaurant. The first overnight stay at a hotel during your Poland tour.
Day 2nd
Breakfast, then a morning guided tour of Szczecin: Old Market Square with Town Hall and Loitz family house. Your tour includes also walk along the Maiden's Tower, the Cathedral of St. James and the impressive  Castle of the Pomeranian Princes. Afternoon departure to  Miedzyzdroje – the most known Polish sea SPA at the Polish Baltic seaside, taking advantage of springs of saline water. You will see  one of the city's attraction, the "alley of stars" with the imprints of famous Polish peoples' hands.  Dinner in a restaurant, an overnight stay at a hotel.
Day 3rd
Breakfast, then the departure from Miedzyzdroje to Slupsk, with possible stops in interesting places such as Dziwnow,  Trzesacz or Kolobrzeg, which is a well-known seaside resort with a crowded promenade. Dziwnow – a nice and small holiday resort and a fishing village; Trzesacz – a small resort with the ruins of a Gothic church situated on a high cliff (only a small fragment of the building's wall remains from the original brick church 15th c.). Dinner and an overnight stay at a hotel in Ustka.

Day 4th
Breakfast, then a morning trip to Leba and a visit to the Slowinski National Park. A guided tour with a  visit in the Museum and the Park, where you can admire the unique moving sand dunes – one of the highest in Europe. An afternoon departure to Gdansk for a dinner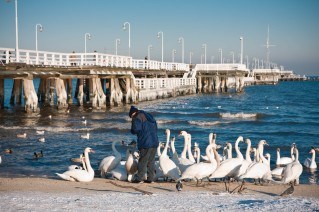 and an overnight stay at a hotel.
Day 5th
Breakfast. Next a guided tour of Gdansk: the Golden Gateway, Neptune's Fountain,  Artus Court and Dluga Street; the wooden Crane on the Motlava River and the Solidarity Monument at the Gdansk Shipyard, the birthplace of the Solidarity movement. Gdansk Old Town is also a good place for amber lovers – many local shops give the opportunity to see and buy amber, gold and silver jewellery.   Next, you will visit  Oliwa, famous for the Oliwa catherdal and organ music concert. An optional afternoon visit to Sopot – a seaside resort, famous for the longest wooden pier in Europe. Dinner and an overnight stay at a hotel in Gdansk.
Day 6th
Breakfast. Transfer to Malbork and its most important monument – the Malbork Castle – the former residence of the Grand Master of the Teutonic Knights, now the largest brick, medieval castle in Poland and one of the largest in Europe. An afternoon transfer to Torun, with a dinner and an overnight in a hotel in Torun.
Day 7th
Breakfast, then a morning guided tour of Torun. Your tour includes the House of Nicolas Copernicus and Town Hall, St. Mary's and St. John's Church and the ruins of the Teutonic Knights Castle. An afternoon departure to Warsaw. Check-in at hotel in Warsaw, next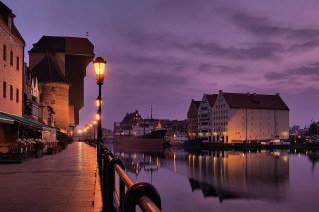 guided tour of the Old Town. Dinner and overnight at hotel in Warsaw.
Day 8th
Breakfast and transfer to the Warsaw airport. Your tour ends.
Tour dates: any date between March and October 2024, on your request.
Tour price:
 USD 2760 pp (2-3 person group)
USD 2090 pp (4-5 person group)
larger group's price on request
Prices include:
– accommodation at a first class standard hotels, at a double bed room,
– everyday breakfasts and dinners,
– all transfers (Szczecin – Warsaw) by our company comfortable car,
– our  private English speaking guide-driver,
– entries and local guides service during the local tours,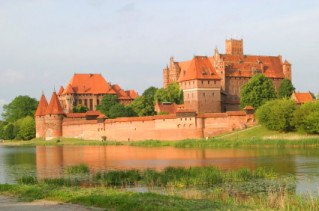 – VAT tax and local taxes.
Excluded:
– lunches (approx. USD 25  / person / lunch),
– tips for our guide – driver, tips at restaurants during your dinners,
– single bed supplementary fee.
– pick-up  at Berlin or Poznan airport – USD 280 / transfer
Notice – any of our tour may be customized: Look for more information here:  "Tailor-Made tours to Poland and Central Europe".