– discover the older face of Poland –
Day 1st 
Your arrival to Warsaw airport, where you are welcomed by our driver. Transfer to a hotel, check-in, time to relax, and an overnight stay at a hotel.
Day 2nd 
Breakfast and departure with our guide-driver to Białowieża. Visit to the Orthodox sanctuary of Grabarka – a place of pilgrimage since the 13th century – and the Church of the Holy Trinity in Hajnówka. Dinner and overnight in Białowieża. (B, D)
Day 3rd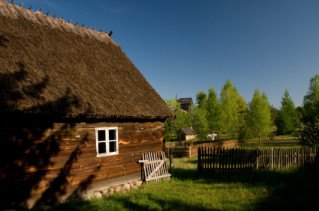 Breakfast and morning tour of the Land Of Open Shutters – 3 unique wooden villages, situated in the eastern part of Poland near Bialowieża Forest. The rustic decorations of the buildings are reminiscent of the style of Russian bucolic architecture. The first village we visit is Trześcianka with a the 15/16th century Orthodox Church; Soce – which as an Orthodox chapel from the beginning of the 20th century and a number of buildings with highly ornate facades and shutters; Puchły, a picturesque wooden village with an Orthodox church, which has beautiful carvings above and below the windows. The Land of Open Shutters is also a point on the Podlasie Stork Trail due the number of birds that nest there. Departure for dinner and an overnight at a hotel in Lublin. (B, D)
Day 4th
Breakfast and a morning tour of Lublin – Old Town and the Castle's Chapel of the holy Trinity. Journey to Baranów Sandomierski – visit to the Renaissance castle, one of the grandest residences in Poland. On the way to Kraków visit to Zalipie – a village where wooden cottages are decorated with traditionally painted, floral motifs. Transfer to Kraków for dinner and an overnight stay at a hotel. (B, D)
Day 5th 
Breakfast and departure to the open-air Museum of Wooden Architecture in Babice – recreation of village with original 18th and 19th century wooden houses, church and village buildings. (Lunch at an 18th century inn). Excursion to Wadowice – the late John Paul II's hometown and visit to his childhood home, as well as the parish church where he was baptized. Continuation to Lancokorona – a typical small town with wooden eaved cottages around the Market Square. Return ride to Krakow for a dinner and overnight stay at hotel.
Day 6th 
Breakfast and the morning trip to Stary Sącz – visit to this small town and monastery – travel along "the Wooden Orthodox Churches Route" – beautiful 17th and 18th century constructions in Andrzejówka, Milik, Muszyna, Powroźnik, Krynica, built by Łemks and Boyks, the Ruthenian minority who populated this region till their tragic deportation in 1949. Dinner in Krynica – a spa town with a 19th century bathhouse and other buildings built in Swiss style. Overnight stay at hotel in Krynica. (B, D)
Day 7th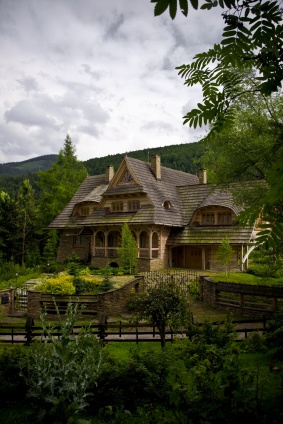 Breakfast and departure to Zakopane. On your way you will see in addition some extra places like Debno – with visit to 15th century wooden church, listed at UNESCO world heritage list. Next, short break in Łopuszna near Nowy Targ to visit manor house built in 1790 and a wooden church built in 15th century. Łopuszna as a village in listed also at the Małopolska region Wooden Architecture trail. Afternoon you will come to Zakopane to visit some famous examples of wooden, built in highlander style, architectural pearls like the old part of the town with its wooden church, ancient cemetery and country houses built at the end of 19th century, Villa Koliba – the first house built in Zakopane style, the Jaszczurówka Chapel which invariably attracts visitors with its exceptional charm and beauty, Dom Pod Jedlami and the Tatras Museum on Krupówki. Dinner at regional inn and dinner at a hotel in Zakopane. (B, D)
Day 8th 
Breakfast and drive to Chochołów – a wooden village, next short visit to Orawka, where you can see the wooden church dated on 17th century. At the end of your tour visit to Zubrzyca Górna with an open-air ethnographic museum and park. Dinner and an overnight stay at a hotel in Kraków. (B, D)
Day 9th 
Breakfast and transfer to the Kraków airport or other your next destination. Your wooden architecture tour of Poland ends. (B)
Tour dates:  any within  March – October  2024 – on your request
Tour price: 
USD 3090 pp (price for 2 person group)  
USD 2340 pp (price for 4 person group)
larger group's price on request.
Price includes:
– accommodation at first class hotels (3* / 4*),
– breakfasts and dinner as in the tour program,
– service of professional English speaking guide-driver,
– local English speaking guides service where it's obligatory,
– all transfers by our company comfortable car or van,
– entries according to tour program,
– all taxes.

Excluded:
– lunches (may be added with a price of USD 25 / person / lunch price),
– private expenses and tips for driver and guides, tips at restaurants during your dinners.
Not decided yet? Look at "Opinions and Testimoniales"