– top Poland's attractions in one tour –

Day 1st
Your arrival to the Warsaw airport, where you are welcomed by our guide. Transfer to the centrally located hotel. Later this afternoon a guided tour of the Warsaw Old Town, famous for the Royal Castle, Old Town Square and charming streets. Dinner at a local restaurant, return to your hotel.
Day 2nd
After breakfast departure to Torun, a first destination listed at the seven wonders of Poland list. Check-in at hotel and afternoon private tour with local guide. The tour includes a visit to the Nicolas Copernicus's Museum (or famous "Gingerbread Museum"), the St. Mary church and the Crooked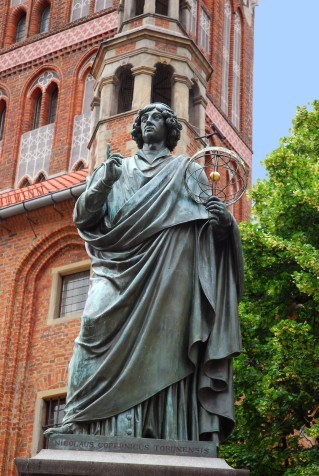 Tower. After you tour a dinner at a restaurant. Overnight at hotel in Torun.
Day 3rd
Breakfast and departure to Malbork. Guided tour of the castle, your next property listed as a Poland's wonder.   The castle was built by the Teutonic Knights, a German Roman Catholic religious order. It is a largest brick castle in Poland, visited every year by a hundred thousand of tourist. After your tour ride to Gdansk, a beautiful city located at the Baltic seaside. Check-in at hotel, and later this afternoon a short guided tour of the Old Town. Dinner at famous "Fishermen's restaurant". Overnight at your hotel in Gdansk.
Day 4th
After breakfast you leave Gdansk for your cruise along the Elblag canal (listed both at the UNESCO World Heritage, and the 7 wonders of Poland lists). The canal long for 80 km built in mid of XIX century is one popular attractions of the Pomerania region, as a level difference between lowest and highest point is 99,5 m. That difference in water levels is overcome by using locks and an ingenious system of inclined planes.  Next, ride to Warsaw for a transit overnight with dinner. On your way to the Poland's capital possible visits to an open-air museum (skansen) in Olsztynek or to Grunwald – a place and museum of the largest medieval battle in Europe date on 1410. Dinner and overnight stay at hotel in Warsaw.
Day 5th
Breakfast and departure to the South-Eastern part of Poland to visit Zamosc, named and listed as a "Pearl of Renaissance architecture". On your way to Zamosc a possible break to visit Lublin or Majdanek – a German Nazi Concentration Camp. Afternoon check-in at a hotel and private guided tour of the Zamosc Old Town, renovated in last years. Dinner at a regional restaurant and night at your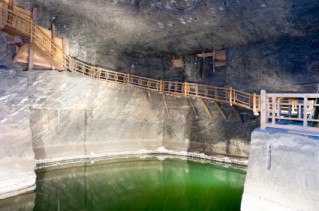 hotel.
Day 6th
Breakfast and departure to Krakow – called also the Cultural Poland's Capital. On your way a few stops to visit the Roztocze National Park and Lancut palace, one of the most aristocratic residence, and also an unique Museum of Horese Drawn Carriages. Possible private ride by a carriage to the nearby palace garden. Later this day departure to Krakow, where you come by evening time for check-in and dinner.


Day 7th
After breakfast your tour of the Krakow Old Town and Market Square. Your tour includes visit to the St Mary Basilica, the Underground Museum (located under the Market Square) and a historic Cloth Halls. Next, our guide will take you to the Wawel Hill, famous for its Castle and Cathedral. Guided tour of the former seat of Poland's monarchs with visit to the Royal Chambers. Your visit to the Wawel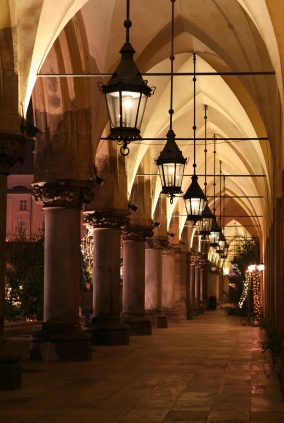 Cathedral includes a walk up to the Cathedral tower to touch a largest Polish bell – "Sigismund", and see beautiful panorama of Krakow.  Later this afternoon your visit to the last property on the Wonders list – Wieliczka Salt Mine. The salt mine set in XIII century was one of the world's oldest operating salt mines till 2007, when an official output was closed. Now, the Museum attracts over 1 million tourists every year, and is also listed at the UNESCO World Heritage List. Farewell dinner at a restaurant at the Old Town Square, night at hotel.
Day 8th
Breakfast and transfer to the Krakow airport for your return flight (direct or via Warsaw). Your Poland tour ends.

Tour dates: any date, between April and October  2024 on your request.
Tour prices:
USD 2720 pp  (2-3 person group)
USD 2080 pp (4-5 person group)
larger group's price available on request
Prices include:
– all private transfers by a comfortable van or bus (depends on your group size),
– services of professional, English speaking guide / driver for your tour,
– accommodation at selected 3* and 4* hotels (Polonia Palace in Warsaw, Copernicus in Torun, Dom Muzyka in Gdansk, Mercure in Zamosc, Polski Pod Bialym Orlem in Krakow), at a double bed  room,
– everyday breakfast and dinners,
– services of local guides in each destination, museum where it is obligatory,
– entry tickets,
– VAT and local taxes.
Not included into our price:
– a single bed room extra charge – available on request,
– tips for our driver / guides, tips at restaurants during your dinners.
Look at similar, budget tour here: North – South Across Poland tour 
Not decided yet ? Read our previous clients' opinions