– Central and Northern Poland –

Day 1st
Your arrival to the Warsaw airport, where you are welcomed by our guide. Transfer to centrally located Polonia Palace hotel****. Time to check-in and relaxation. Dinner at the hotel restaurant.
Day 2nd
Breakfast and then a whole day dedicated to the Warsaw highlights. Your guided tour will start at the city centre, where you will take also a ride up to the XXX floor of the Palace of Culture and Science to see the Warsaw panorama. Then, your visit to the Lazienki Garden, famous for the Frederic Chopin monument, and the Palace on the Water. Next, a tour of the Warsaw Old Town, with a visit to the Royal Castle, St. John Cathedral, and a walk along the Old Town streets. After your tour our guide will invite you for a special dinner at one of the best local restaurants at the Old Town.
Day 3rd
Breakfast, and check-out from your room at Polonia Palace hotel. Then a ride to the North – Eastern part of Poland. Your visit to Tykocin, famous for a Museum, located at the Old Synagogue, and a completely restored Royal Castle, built initially in XVI century. Guided tour with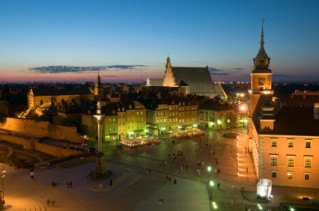 a local, castle guide. Time for a lunch at the castle restaurant. Next, a short ride to nearby Kiermusy village for check-in at the Manor above Meadows, called the "Mainstay of bison and Noble tradition". Dinner at the Manor restaurant, famous for an old and traditional Polish dishes.
Day 4th
After your breakfast a whole day tour to meet and see a natural beauty of that region. Your tour includes a visit to the Zoo with a special Bison Refuge, set by the Manor owners. The Bisons have been transferred from Bialowieza National Park, located not far away and close to the Polish – Belarusian border. Next, you will be invited for the cruise by a tourist boat, along the Narew river. After your cruise a time for a lunch. Afternoon for relaxation or an extra visit to Bialystok – a largest city of the Podlasie region, and an optional visit to the Icons Museum, in the nearby Suprasl. Dinner and overnight at the Manor above Meadows.
Day 5th
Breakfast and check-out from your room. Your next destination is a Masuria region, located in the Northern part of Poland. On your way there our guide will arrange some stops at the most interesting places like the Biebrzanski National Park, famous for a wild nature and endless swamp. You will pass also Sniardwy Lake – the largest in Poland and may have a lunch in Mikolajki – called "the Masuria region capital". Next, a check-in at hotel**** located at the Ryn castle. Time to relax, also at the swimming pool and spa, located at the castle underground. Dinner at the Refectory restaurant.
Day 6th
After breakfast our guide will take you for a whole day tour of the Masuria region to see and visit most known attractions. First one is a the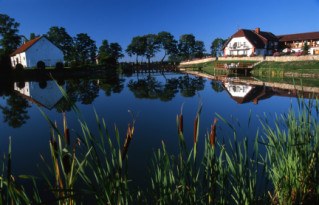 "Wolfs Lair" famous as one of the Hitler's residence, where in 1944 has been made a failed assassination attempt on Adolf Hitler. Guided tour with a local specialist. Then you will go to Swieta Lipka village to visit the famous St. Mary sanctuary, and to listen to a special concert on the Baroque pipe organs. Time for your lunch, and your return ride to the castle in Ryn, for a relaxation at the hotel spa or, on your request, an extra visit to Mikolajki and an optional tourist cruise on the Sniardwy Lake. Diner at the Tavern Rynski Mill at the Ryn Castle.
Day 7th
Breakfast and check-out from your room at the Ryn castle. Departure, with our guide, to Gdansk – an old Hanza Town. On your way a stop in Olsztyn, famous for the Old Town and castle. Break for a walk along the old Town streets and a lunch. Next, a visit to the open-air museum in Olsztynek, presenting the old, wooden architecture of the Masuria region or a ride to Ostroda, where you will start an unique cruise along the Elblag Canal. The Canal, called one of the Seven Poland's Wonders, is an XIX century technology marvel. Later on that afternoon a ride to Gdansk to check-in at a Dom Muzyka hotel***, located at a XIX century palace in Gdansk centre. Dinner at the palace restaurant.
Day 8th
After breakfast meet our local guide for your whole day tour of Gdansk area. The tour includes a visit to the Old Town main tourist sites like St. Mary Basilica, the Artus Court, Royal Route. Moreover, for those interested in recent history of Poland, a special visit to the European Solidarity Centre to see The Roads to Freedom exhibition. Next, in the Gdansk – Oliwa cathedral you will take a chance to listen the famous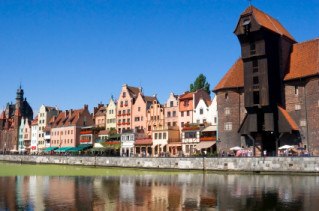 organ concert. Afternoon time is dedicated for a visit in Sopot – a seaside spa, famous for a longest in Europe wooden pier, considered as a perfect place for a relaxation. Just take your time for a lazy walks, sunbathing or visit to one of the pleasant cafes at the Baltic seaside. Return to Gdansk with our guide, for today's dinner you will be invited to a local restaurant serving a regional dishes.
Day 9th
Breakfast, and check-out from your hotel in Gdansk. Departure with our guide to nearby Malbork, a medieval city famous for the largest, brick castle in Europe. The 15th c. powerful stronghold of the Teutonic Knights, is also one of the best examples of medieval fortification in Europe. Your tour with a local, museum guide. Next, a time for a lunch at the "castle" restaurant, and continuation of your ride to your hotel in Gniew, with a stopover in Pelplin. The small city is famous for the Gothic cathedral and the Museum, with an original XV century Bible, printed by Gutenberg's printing house. Later on that day check-in at a hotel**** – castle in Gniew. Time for relaxation at the castle spa, and dinner at the castle inn.
Day 10th
After breakfast check-out from your rooms and ride to Torun, where you come after two hour drive. Then, meet our local guide, who shows you the Nicolas Copernicus town secrets. Within a half day tour you will see the famous Crooked Tower, St. John Cathedral and the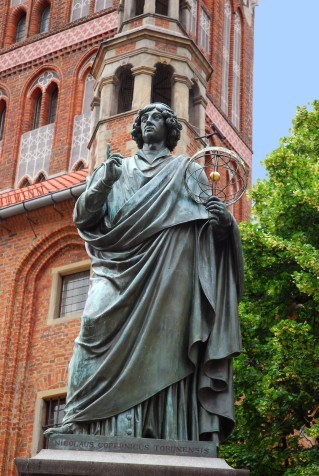 Copernicus Museum. Moreover ,you will be able to visit the Torun Gingerbread Museum, and taste that very popular Polish candy. Time for your lunch, and later on that afternoon departure to nearby Ciechocinek – a popular Polish spa town. Check-in at a Łazienki II Palace – hotel***. Dinner at the palace restaurant.
Day 11th
Breakfast and check-out from your room. Next a short walk to the Ciechocinek centre, where you see a three unique graduation towers – the Europe's largest wooden structure to evaporate water from the brine, built in XIX century. Nowadays it is a central point of the spa town due to the rich in iodine microclimate, a good way of the therapeutic inhalation. Next, a ride to Zelazowa Wola – a birthplace of Frederick Chopin. Visit to his family house, a State Museum now. Time for a visit and lunch. Later on that afternoon a direct ride to Warsaw. Check-in at a Polonia Palace hotel****, and a farewell dinner at a selected restaurant in the Warsaw centre.
Day 12th
Breakfast at the Polonia Palace restaurant and check-out from the hotel. Transfer to the Warsaw airport, secured by our guide. Your tour ends.

Tour dates: any date, within March – October 2024, on your request.
Tour prices:
USD 3150 pp  (group of 4-6 persons)
USD 3990 pp (group of 2-3 persons)
larger group's price on request.
Services included:
– accommodation at a selected hotels (located at palaces, castle, manor houses), at a double or twin bedded room,
– everyday breakfasts at the hotel restaurant,
– three course dinners at the hotel or local, selected restaurants,
– all transfers by our company comfortable car / van,
– services and assistance of our professional, private English speaking guide,
– entries and local guides service during the local tours,
– tax and local taxes.
Excluded:
– tips for our guide – driver, tips at restaurants during your dinners, 
– single bed room supplementary fee,
– lunches.
If you would stay longer at one of the Polish palaces, hotels and manor houses check our offer here – https://www.greetingsfrompoland.com/stay-relax-palace/