Our offer is directed to all persons and families interested in arranging "family reunions" in Poland. As a large part of our previous clients confirmed us their Polish roots, we know that some of them were or would also be interested in organizing their Family reunion in Poland.
We can organise such family event on any date and almost in any place in Poland. As we know Poland very well, we can suggest you a nice place to organise your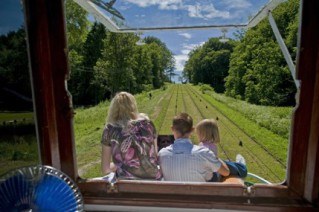 family meeting. It may be done on a small, rural farm or at a 5* luxurious hotel. Your Family reunions in Poland may also have a different schedule and attractions.
We will secure all necessary services, from airport transfers, stay programs and accommodation to a special cake served by our staff on the day of your reunion. All these things can be arranged and delivered to your family members while they stay in Poland.
We would also suggest a special tour of Poland for all your reunion participants. We can prepare the tour program especially for you or it may be done according to one of our tried out tour programs, as listed in Private tours by van section.
Check our offer and contact us if you have any questions, especially if you are planning your family reunion in Poland soon !