Based on our more than 10 years of experience in organizing visits to Poland and Central Europe, we know that a large part of these trips was related to the fact  that the ancestors of our current clients came from Poland.
Some of our tourists just wanted to see our country, visit the places where their Polish family comes from, feel the "atmosphere" o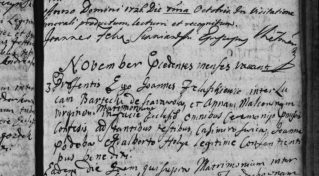 f our country or taste the dishes that were "always" present on their American tables.
However, an increasing number of our customers want more. Both themselves and with our help, they prepare their arrival by searching available materials, documents and memories. The first part is information, data that they have available on site. Often it concerns only 2-3 generations back and our tourists most often turn to us with this knowledge. From this level, we usually start operating here in Poland, searching databases in Polish Archives, parish books in churches throughout the country, visiting cemeteries and talking to the oldest people in a given area who may still remember something and help in searching for new ones information.
It happens, of course, that we can only get to the information about the next generation or two generations back, one often happens that we can reach even 8-9 generations back to the beginning of the 18th century. An interesting story about our search is available on our blog .

Very often, the next step after obtaining additional information about your family's Polish roots is a visit to our country. Regardless of whether it was planned or not, we can say that 80% of our clients, whom we helped in their genealogical research, come to Poland within a maximum of two years. Therefore, our offer is addressed both to those who plan to come to Poland this or next year, but first would like to learn as much as possible about their Polish roots, and to those who (yet) do not think about traveling to Poland, but they do not rule out that there may be time for that as well. Here, customers most often choose one of our trips to Poland proposed on our website, although of course they are often modified at the request of the tourists themselves.
It also happens that only after a trip to Poland, a decision is made to start the search, then often the work of our team goes ev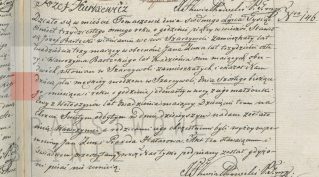 en faster, because we generally know many more details about the history
The cost of our work is not high, it starts from USD 30 for finding a single document, if it is only available in our Archives. Of course, with more documents, we offer discounts on all our services.
Therefore, we invite everyone who:
– are interested in the history of their Polish family,
– they need help in systematizing their knowledge about their ancestors,
– translating your documents (both in Polish, Russian or German),
– they are looking for contact with their family members in Poland, with whom they have lost contact in the past.
– they need a representative in Poland or Central Europe, who will personally help them here in obtaining additional information and documents, e.g. in order to obtain Polish citizenship.
Please contact us by email: office@greetingsfrompoland.com
with best regards!
GFP Travel Team