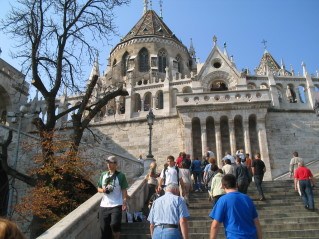 What Is The "Tailor – Made Tour" ?
The tailor-made tour is a solution, in which You let us know what is your idea for a tour, and what would be interesting to you during your potential travel to Poland. Next, we prepare a special tailor-made package or single service offer, including all your suggestions for accommodation, transfers, and licensed local guide services.
All arrangements are prepared according to Your suggestions, for the amount you can pay, by our professional advisor. If we can't offer you a service that can't be paid for with the selected amount, we will send you another proposal as close as possible to your demands.
How to Start?
Just send us an e-mail with some of your tour ideas and the amount you can spend on your Poland travel. Next, after analysis, we will contact you, probably with some additional questions or with ready to book package.
You may review some of our tour programs published for coming season at Private – Chauffeur driven Tours catalogue or at  Group Tours to Poland catalogue. You can book any of them or ask us to customise it according to your suggestions.
Payments
We DO NOT CHARGE for our work until the final journey offer is prepared; and then, when you accept our proposal, we will ask you for confirmation, and a partial (usually 15 % deposit) prepayment. When your journey date approaches, or in case when some of the booking must be paid in advance, we will ask you for a total payment for your journey (at least 30 days before the first day of your tour).
Journey
All services included in the journey program will be provided as it was agreed. We can offer you only some upgrades or special, additional services.
Pre-and Post-Journey Services
The final invoice, additional information, photos, and/or guide-books may be delivered to you before and after your stay.
We are at your disposal and we are waiting for your requests.
What to Do Now?
Just e-mail us now – office@greetingsfrompoland.com
Our Sample Tours