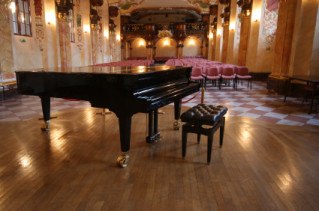 Poland is one of the most beautiful countries in Europe. If you don't believe us or don't agree, just review our tour programs, and take a look at the photos presented on our website. The active and cultural tours of Poland offers included in this section not only show the architectural and historical beauty of our country – the country of Frederic Chopin, Nicolas Copernicus or John Paul II – but also take you off the beaten tracks to any of the Polish National Parks like Tatra Mountain Park, the "Land of thousand lakes"- Masuria or famous for birds watching Biebrza National Park.
We can say that the offers listed here are dedicated mostly for demanding tourists, wanting to see more of Poland, but first time visitors will be also surprised, and probably will confirm our opinion about Poland.
Don't hesitate to contact us to take part in any of the Active and Cultural Tours of Poland or if you have any other idea and need our help to organise it all for you!
Our Tours for Your Group