– Highlights of South-Eastern Poland –
Day 1st
Your arrival to the Krakow airport, where our guide welcomes you. Transfer to a centrally located hotel. Time to check-in and relaxation. 
Day 2nd
Breakfast and  a whole day tour dedicated to Krakow and Wieliczka. First a guided tour of Krakow to visit the most important highlights: the Old Town Market with St. Mary Basilica, the Cloth Hall, walk along Royal Route to the Wawell Hill to visit the Cathedral with Royal Tombs and "Zygmunt" Bell. Lunch and afternoon visit to Wieliczka Salt Mine –  the famous Royal Salt Mine, with a numerous underground chambers, chapels and salt sculptures. That place is inscribed in UNESCO World Heritage List as well as the Krakow Old Town. Dinner may be arranged at the underground restaurant in the Salt Mine or at a restaurant in the Old Town of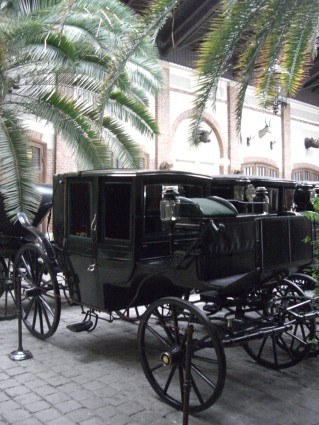 Krakow. Return transfer to your hotel in Krakow centre.
Day 3rd
After breakfast departure to Zakopane, where you come after 2-3 h ride. Guided tour of the city, with visits to the Krupowki promenade, ride up by a cable car to the Gubalowka Hill to see a marvelous panorama  of Tatra mountains. Lunch at restaurant with a beautiful views. Your sightseeing tour of Zakopane includes also Sanctuary in Krzeptowki, samples of wooden architecture called  the "Highlanders style", the Zakopane ski-jumps complex. Later on that day time to relax and private walks. Dinner at a regional restaurant, serving local dishes and live music by Highlanders band.
Day 4th
Breakfast, and your  whole day dedicated to your walking tour to the Tatry mountains. We can suggest following, famous trails to do:
– walk along beautiful Koscieliska Valley, with a visit to unique "Frosty cave" (easy tour for 4-5 h, walking +car), or:
– walk to Morskie Oko lake, located between the Tatra mountains tops, with beautiful landscapes (mid-hard tour for 7-8 h, walking + ride by carriage + car). Lunch while on the tour.
Later on that day return ride to your hotel in Zakopane. Time to relax, dinner and an overnight stay at hotel.
Day 5th
Breakfast and departure to the Pieniny mountains region. On your way a break to Debno to visit one of the most famous wooden churches located at the "Wooden architecture trail". Church in Debno was built in XV-th century. Next, your visit to the Niedzica castle located beautifully at the Czorsztyn lakeside. Then you will take a part in an unique experience a raft trip along Dunajec river gorge to Szczawnica, a spa-town. After short break in Szczawnica for lunch and  ride with our guide to Rzeszow.  Check –in at hotel, dinner .

Day 6th
Breakfast and departure to Łańcut. Guided visit to the famous Łańcut Palace one of the most beautiful aristocratic residences in Poland, famous for its excellent interiors and extraordinarily interesting collection of horse-drawn carriages. Next, ride to Tomaszow Lubelski with a break in Sieniawa palace, Jaroslaw – to visit the Old Town or Belzec – Museum located at the German Nazi Concetration camp. Lunch on your way. Later on that day check-in at hotel in Tomaszow Lubleski. Dinner and an overnight stay at
hotel.
Day 7th   
After breakfast  departure to Zamosc and a half-day tour will local guide. The tour includes visit to the Old Town Market with famous City Hall, tenement houses , Zamoyski Palace, Synagogue, part of the old defense city walls. Lunch at restaurant at the Old Town. Afternoon visit to the Roztoczanski National Park, located not far away from Zamość. Later on that day return ride to Zamość for your overnight stay at hotel. Dinner.
 
Day 8th
After breakfast departure with our guide-driver to Sandomierz. On your way possible stop in Janów Lubelski for a visit at a horse farm. Then you will come at early afternoon time to Sandomierz. Lunch and check-in at hotel. Afternoon, a half-day tour of the city with local guide.  Dinner and an overnight stay at hotel in Sandomierz.
Day 9th
Breakfast at hotel.  Departure to Baranów Sandomierski, short visit to the castle, built in XVI the century, called "Little Wawel castle" (Wawel in Krakow). Next, a ride towards Krakow, with a break in Zalipie, small village famous for colorful, painted  cottages. Visit to local museum, located at one of the houses. Lunch on your way. You will come to Krakow at early evening time. Check-in at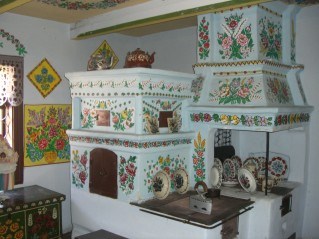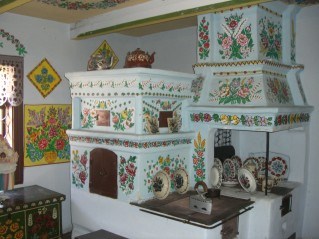 your hotel in Krakow centre. Time for farewell walks along the street of the Old Town and dinner. An overnight stay at hotel (booked by you)
Day 10th
Breakfast and transfer  to the Krakow airport for your return flight. Your tour Galicia tours end.

Tour dates: any within March – October  2024, on your request.
Tour prices: 
USD 338o pp (private 2-3 person group tour)
USD 2660 pp (private 4-6 person group tour)
Price includes:
– services of English speaking licensed guide-driver,
– all transfers by our company car,
– accommodation at 3* – 4* hotels in a double bed room,
– everyday breakfasts at the hotels restaurant,
– lunches  and dinners, as in the tour program,
– local guides service in English,
– entry tickets according to the program.
– VAT (tax).
Not included:
– tips for our guide – driver, tips at restaurants during your dinners, 
– single person room supplementary fee – USD 520.
Look also for other our tours to Eastern Poland:
"All treasures of North-Eastern Poland"
"Polish wooden architecture trail"