– Central and Southern Poland –
Day 1st
Your arrival to the Warsaw airport, where you are welcomed by our driver. Transfer to the centrally located Polonia Palace hotel****. Check-in and time to relax. Dinner at the hotel restaurant. (D)
Day 2nd
Breakfast and a whole day dedicated to the Warsaw's highlights. Your guided tour will start at the city centre, where you will take a ride up to the XXX floor of the Palace of Culture and Science to see the Warsaw panorama. Then, your visit to the Lazienki Garden, famous for the Frederic Chopin's monument, and the Palace on the Water. Next, a tour of the Warsaw Old Town, with a visit to the Royal Castle, St. John Cathedral, and a walk along the Old Town colorful streets. After your tour our guide will invite you for a special dinner at one of the best local restaurants at the Old Town. (B,D)
Day 3rd
Breakfast, and an extra time for exploring one of the most famous Warsaw Museums, like Warsaw Uprising Museum or Museum of The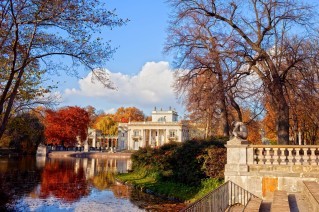 History of Polish Jews, or any of the Warsaw galleries. Next, a ride to Chotynia, located around 70 km South from Warsaw, with a break for lunch. Check-in at the Chotynia Manor House***. Then time for a relaxation at the Manor Spa (massage, paid extra), visit to the Manor Wine Museum or a culinary workshop, with a restaurant chief (on request, paid extra). Your dinner at the Manor house restaurant. (B,D)
Day 4th
After your breakfast check-out from rooms, and departure to nearby Kazimierz Dolny. There, a short guided walk along the Old Town streets of the city called the "City of Artists" due to an unique atmosphere and beautifully landscapes. Time for your lunch, and continuation of your ride to Southern Poland, with a break in Sandomierz. The city is a fine example of the Renaissance architecture. Your guided tour includes a walk through the streets of the Old Town, a visit to the castle and at St. Jacob's Church. Moreover, you may take a half hour tour along the Underground Tourist Route, with a local guide. Then, a ride to nearby Baranow Sandomierski, to check-in at the castle, called a "Little Wawel" (Wawel is a name of a castle in Krakow, you will visit on a next days). Dinner at the castle restaurant.(B,D)
Day 5th
Breakfast, and departure to Krakow. On your way to the city called a "cultural capital of Poland" you will visit another top Poland's attraction – the Royal Wieliczka Salt Mine. The Mine has been listed at the UNESCO World Heritage List, as a first place in Poland. Your guided walk along the underground, salt chambers, chapels and salt sculptures, will be an unique and memorable experience. Next, a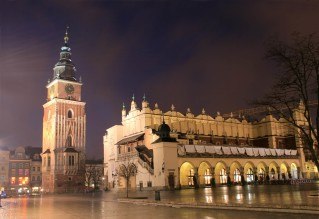 check-in at the Ostoya Palace hotel**** in the Krakow centre. Dinner at hotel. (B,D)
Day 6th
Breakfast. That day is dedicated to Krakow only, and a whole day tour with our local guide. Your tour includes a visit to the Wawel Hill, with its Royal Castle and the Cathedral, famous also for many Polish Kings, Queens , Poets and Heroes tombs. Time for lunch, and next, our guide will take you for a walk along the Royal Route to the Old Town Market Square, the largest one in Europe. You will visit, among others, the St. Mary Basilica, the Cloth Hall, Jagiellonian University (second oldest in Europe). Afternoon time for private walks, relaxation, visit to Museums and a gift shopping. This evening we can invite you for a dinner with a Chopin's music concert or a live show with Polish dances and songs. (B,D)
Day 7th
Breakfast. That day is dedicated to Krakow's region, and its most important highlights. You may select one of the following whole day tours:
– "Polish Saints and Martyrdom" – visit to the Nazi German Concetration Camp in Auschwitz – Birkenau, followed by visit to Wadowice (John Paul II Pope's hometown and Museum), and a visit to the Łagiewniki Divine Mercy Sanctuary;
or
– "Tatra Mountains and Zakopane" – a sightseeing tour of the Zakopane region, famous for the Highlanders culture, dishes and traditions, enriched by a marvelous Tatra mountains landscapes;
or
– " The Castles, Cruise, and Spa Town of Pieniny mountains" – on that tour you will see two Medieval castles, located beautifully over the Czorsztynie Lake, then take a part in a safe, relaxing raft trip along the Dunajec river. At the end, you will visit Szczawnica-Zdroj,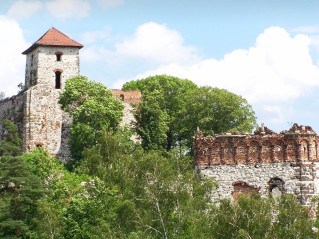 a popular spa-town, where you can taste a special, healthy mineral water, and spend some time for relaxation. Dinner at the end of selected tour, on your way or at a regional restaurant in Krakow. (B,D)
Day 8th
Breakfast, and check-out from your hotel. Our guide will show you today the famous Poland's "Eagles' Nests Trail", with a large number of castles, fortress and palaces. Driving North, you see, among the others, the castle in Ojcow, and known as the "most beautiful castle ruins in Poland", Ogrodzieniec castle, where you have a tour with the castle guide. Time for your lunch, and continuation of your ride along the Krakow-Czestochowa Upland to Czarny Las Palace**** in Wozniki. Check-in at hotel, and dinner at the palace restaurant. Later on that day possible visit to the palace winery for wine testing. (B,D)
Day 9th
After breakfast check out from your hotel. Then, a ride to nearby Czestochowa and its Black Madonna Sanctuary, most known one in Poland , and one of the most visited pilgrimage centers in Europe. During your tour, guided by a monk, you will see the most important places in the monastery like Treasury, Museum and the Holy Icon of St. Mary. Time for you lunch, and departure to Warsaw. On your way, break at one of the most visited tourist attractions – Zelazowa Wola – a birthplace of Frederick Chopin. Visit to the manor house, a place,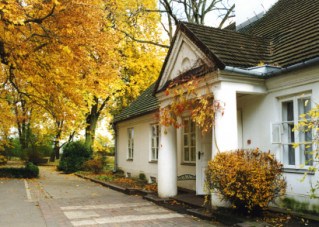 where Chopin's family lived for years. Just after your tour of the Museum, direct ride with our guide to Warsaw. Check-in at a Polonia Palace hotel****. Next, a farewell dinner at selected, best restaurant in Warsaw. (B,D)
Day 10th
Breakfast, and transfer by our guide to the Warsaw airport for your return flight. The tour ends. (B)
 
Tour dates: any date, within March – October 2024, on your request.
Tour prices:
USD 2780 pp (group of 4-6 persons)
USD 3490 pp (group of 2-3 persons)
larger group's price on request.
Services included:
– accommodation at a selected hotels (located at palaces, castle, manor houses), at a double or twin bedded room,
– everyday breakfasts (B) at the hotel restaurant,
– three course dinners (D) at the hotel or local, selected restaurants,
– all transfers by our company comfortable car / van,
– services and assistance of our professional, private English speaking guide,
– entries and local guides service during the local tours,
– tax and local taxes.
Excluded:
– tips for our guide – driver, tips at restaurants during your dinners, 
– single bed room supplementary fee,
– lunches.

If you would stay longer at one of the Polish palaces, hotels and manor houses check our offer here – https://www.greetingsfrompoland.com/stay-relax-palace/