I remember my conversation with Mark, our client from the USA a few years ago, regarding his trip to Poland. He then told me that at one meeting with his colleagues at work he mentioned that he was going to Poland on vacation. He then told me that this information caused quite a surprise in this group.
"How is it to Poland? For what ? What are you going to do there? " – they asked.
I was not surprised by this because I knew that the main reason for his visit to Poland would be to visit places related to the history of his family, as his grandparents were still born in Poland and only later emigrated to the United States. An additional motivation for the trip to Poland was also a report, which he watched a few months ago on TV and related to tourist attractions in Poland, mainly Krakow, the Wieliczka Salt Mine and the Museum in Auschwitz-Birkenau.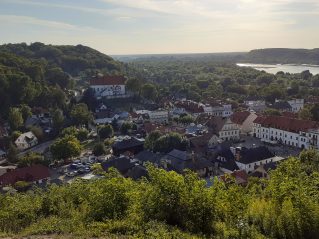 I wrote with Mark also after returning from Poland and once asked if he had talked to colleagues at work about his visit to our country. "Yes" – he replied and mentioned in a few sentences the positive sides of these visits, including tasting famous Polish dishes such as bigos, dumplings, pork chop, which, according to him, taste completely different than those often served in Polish restaurants in the USA. He also talked about an amazing adventure – a cruise with raftsmen on the Dunajec River in the Pieniny Mountains, for which, as I remember, I persuaded him, despite his initial doubts.
He recalled a visit to medieval castles in the Krakow-Czestochowa Jura, also known as the "Trail of the Eagles' Nests", and a visit to a church in a small village in southern Poland, where his grandparents got married just before their departure to the United States and where they found an entry in the parish records of the then parish priest confirming this ceremony.
After a preliminary search of travel offers to Poland, Mark confirmed what he expected that no group trip would give him the opportunity to visit only those selected places from his list, so he decided to take a private tour, tailored to his expectations.
At the present time, trips, at least for the next 2-3 years, will be based on private trips organized for small family groups, groups of friends, on a specific request. This is an ideal solution, especially since such trips do not have to be more expensive than group trips, where the itinerary is fixed, the same for everyone, whether you are interested in visiting all places and cities on the route. By choosing a private tour for 4-5 people and narrowing it down to, for example, 10 days, you can get the price that you will pay in a large group for a 13-14 day trip. So, in the end, you will not spend more, and the satisfaction with this form of private trip may be greater, because you will see the place, attractions you wanted to see and selected "must see" ones, which our advisor will help you with when preparing the trip program.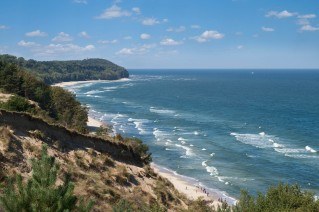 Coming back to our client, as he said a little to the delight of some colleagues, he could not get too much sunbathing on the beach by the Baltic Sea because the temperatures did not exceed 25-26 C this summer in Poland. However, he stated that he can go to the Bahamas at any time during the year because the temperatures there are almost the same all year round and he will sunbathe next time 🙂
By the way, it also turned out that at least some of his friends at work know that their ancestors came from Europe, including Germany, Ireland and Italy. Apparently, one of them, the one whose ancestors came from Germany, even began to consider visiting the country of their ancestors the next year. Perhaps with a few more days, he could take his family to Krakow, which Mark praised so much…