Easy bookings
Send us an email or use the form beneath each tour to send your request.
No hidden cost
We dont charge anything besides your order. Tips are complimantary
Secure payments
We use a secure payment provider with the latest and best security options available today.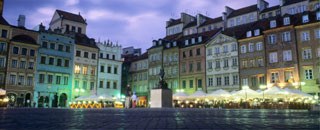 TOURS TO POLAND 2024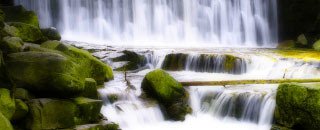 THEMATIC TRIP TO POLAND
Tomasz We feel soooooo blessed to have had Martin as our guide! He truly was an answer to our prayers. He was so prepared and gave us such a wonderful insight on the whole area. It was like he was as much interested in what we were doing there, as we were. You do an amazing business over there!

Nancy
Tomasz at GFP organized this 12 day tour of Poland for us(12 of us). The tour was professionally organized and all of us had a wonderful time while touring Warsaw, Krakow, Gdansk, Wroclaw and Kutna Hora. Tomasz worked all details out and explained to us clearly what we should expect. The quality of tour well exceeded all others I have joined before. Job well done. I will definitively recommend GFP and Tomasz to those who plan to tour Poland.

Eric L.
Great trip From the meet and greet at the airport, to a train departure and final airport drop off everything was seamless. We wanted to pack a lot into the eight days in Poland and we did. Our main guide, Marcin, was knowledgeable, cordial and able to adapt to changing situations, i.e., we got tired, hungry or needed a bathroom break. The restaurants were great, prices very reasonable, very good picks. The hotels were typical European hotels with lovely breakfast buffets, all close to places we wanted to go. Highly recommend GFP and would use them again.

Cynthia Ruma
What's new?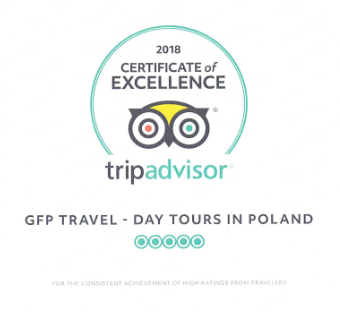 About us
Over 10 year experience in tourism.
Over 300 tours served.
Great opinions at TripAdvisor and Frommer's
Awarded the Certificate of Excellence.
Useful information
Travel to Poland
Welcome to our website dedicated for persons who plan their travel to Poland in the near future. It does not matter if you plan only a short trip to Poland or would take a part in any of our longer tours to Poland. We have a very large selection of offers for everyone who would like to visit Poland.
First section - Tours to Poland 2017 is an offer for anyone interested in visiting Poland and Central Europe within next year. There are over 100 ready to book tour programs, both one day tours, week long, and a two week tours, have been prepared by our specialists to show you Poland as you like. Your travel to Poland may be arranged by air, train, bus or even by a car, and if you need our assistance with that part if your trip to Poland, we will help you to find a best and cheapest way to start your visit to Poland.
In the second section our tours to Poland are categorized according to a several categories like Pilgrimages to Poland, Jewish heritage tours, School trips and Culinary tours to Poland. If you plan visit Poland, according any of the given ideas review the tour programs given in the sections, there you may find at least a basic idea for your trip to Poland. Moreover we always promote our actual for next season groups tours. Low prices and guaranteed departures are among most important factors, when you plan your travel to Poland. We secure local, professional English speaking guides, and licensed drivers services. Tours to Poland 2015 offer is a continuation of our 17 year experience in tourism market in Poland and Central Europe. Hundred and hundred tourists served by now, gives us a real base to entitle ourselves experts in inbound travel to Poland, and also give you a kind of guarantee that your trip to Poland will be a great success.
We would like to focus our efforts also on a small group, private tours to Poland. This is an idea of fully escorted trip to Poland, and also to Central Europe, with secured by us every single part of your travel to Poland package. We book always a checked, and at least, first class hotels for your accommodation, also we book tables at best Polish restaurants, and privide services of local, licensed guides, and our professional drivers. So, when you visit Poland with us, you don't have to worry about any extra services.
matter if you are looking for a good offer for you or for your clients, your family or friends, you are at a good place. Review our offer listed here at our website, and let us know your questions or comments. Tours to Poland, trip to Poland, travel to Poland or visit Poland – these words you may use to find a good offer, and find our travel agency.
We are open to your questions, don't hesitate to contact us by e-mail or phone. We will answer all your questions regarding planned tours to Poland. If you have selected any of our tour offers just let us know more details about first or a next trip to Poland.
By now we have arranged over one hundred, different type, tours to Poland, both for a single persons, and groups over 50 pax.
Come to Poland and visit Poland with GFP Travel. Poland is a very special place on the world and we are sure everyone will find something what wil be interesting for him, especially we have a largest selections of tours to Poland.