Look at our special offer for tours to Poland. We have prepared some best tour programs for 2022 season, and we hope you find at least one interesting for you!
These offers are dedicated for persons interested in low cost tours to Poland. We have selected a list of necessary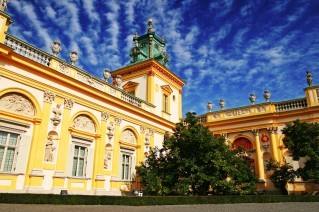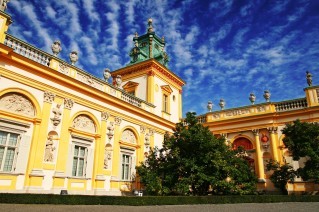 services what are base for your tour like transfers, hotels, breakfasts and local tours. Instead of all transfers by private cars we have included at most of the tour offers  for you  1-2 rides by express train across Poland, at 1st class trains. It helps to offer you a good, budget tour to Poland to see all the tourist attractions what must be seen in Poland in possible lowest cost.
Tourists interested in Central Europe tours may also combine any of our tours to Poland with our special offer of Central Europe capital tours. Moreover, any of our tours may be upgraded to a very private tour, and changed according to your suggestions.
Our small group tours offer advantages:
– low cost tours (you see it all what must be seen in Poland with a reasonable price),
– free travel insurance (coverning any necessary treatment and madicines on your tour time),
– small group tours (usually 4-10 person in a group),
– guaranteed, regular departures (almost all tours go every week, even for only 2 person group!).
Moreover you have an option to purchase a special "All risk cancellation" insurance for your tour what offeres your all deposit refund even a week to your arrival date. More information here.
If you have selected your tour by now, just book it by sending a message from a proper site or send a direct email to our staff at office@greetingsfrompoland.com – we will answer within one day!
GFP Travel Team



BOOK YOUR TOUR BY JANUARY 15th FOR  2022 NOW TO GET  SPECIAL TOUR PRICES

!!!



Our tours
The private, fully escorted tours offer you may find at   Private-Escorted tours to Poland and Central Europe
Look at our previous clients recommendations: https://www.youtube.com/channel/UCWOj-402Q_coJHo2gyenNXA