– discover the treasures of Poland –
Day 1st
Arrival at Warsaw airport, transfer by our driver to the Warsaw hotel. Time to relax and then late afternoon meeting with our tour guide. Welcome dinner at a restaurant. Overnight stay at the hotel. (D)
Day 2nd
Breakfast and guided tour of Warsaw. The program of the half-day excursion includes: a visit to Lazienki Park, famous for the Chopin Monument and the Lazienki Palaces and Gardens. In addition, the Palace of Culture and Science, the Warsaw Uprising Monument and the Saski Garden. The tour will end in the Old Town with the Royal Castle, the Old Town Square, the Barbican and the defensive walls. A short break – time for souvenir shopping, lunch, etc. Late afternoon dinner and possible evening concert of Chopin's music (extra cost). Overnight at hotel. (B,D)
Day 3rd
Breakfast and departure to Malbork, located in the north of Poland. Upon arrival, a guided tour of the castle, another property included in the list of wonders of Poland. The castle was built by the Teutonic Knights, a German Roman Catholic order. It is the largest brick castle in Poland,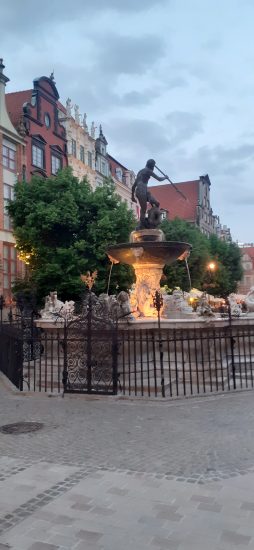 visited by one hundred thousand tourists every year. After the trip, transfer to Gdansk, a beautiful city located on the Baltic Sea. Check-in at the hotel and in the evening a short walk around the Old Town with our guide. Dinner at the famous "Fisher Restaurant", serving local dishes. Overnight stay at your hotel in Gdansk. (B,D)
Day 4th
Breakfast and guided tour of Gdansk Old Town: the St. Mary Basilica, Neptun Monument, Zuraw Gdanski, the harbor,  the "Monument of the Fallen Shipyard Workers". Next, a visit to the  Gothic Cathedral in Oliwa you can listen to a concert on a baroque pipe organ. Next, time for your private arrangements in Gdansk (visits to famous the WW II Museum or the "Roads to Freedom" exposition) or visit with our guide to Sopot – famous Polish spa at the Baltic seaside, famous also for the longest wooden pier in Europe. Dinner on your own today. Overnight at the hotel in Gdansk. (B)
Day 5th
Breakfast and departure to Torun – the city of Nicolas Copernicus – famous Polish astronomer. Guided walk along the Old Town street, Copernicus's home, Crooked Tower, and tasting local famous Gingerbread. Next, continuation of your ride to Wroclaw – the capital of Lower Silesia region, where you come at early evening time. Check in at hotel and dinner at restaurant. Night at hotel in Wroclaw (B,D).
Day 6th
Breakfast at the hotel restaurant. Next, half-day guided tour of Wrocław with visit to the Old Town, Ostrów Tumski Island, and the Aula Leopoldina in the University of Wrocław.  Later that afternoon visit to Swidnica, where you will visit the unique wooden Churches of Peace, listed at the UNESCO World Heritage List. Return ride to Wrocław, dinner at restaurant and night at hotel in Wroclaw. (B,D)
Day 7th 
Breakfast and check-out from the hotel rooms in Wrocław. Departure to Częstochowa, visiting the Jasna Góra Monastery and the Sanctuary of the Black Madonna with the miraculous icon. The tour will be led by a local monastery monk. Break for lunch and departure to Krakow. On the way, we will pass through the Ojcow National Park, famous for its landscapes from the Jurassic era, medieval castles and caves. Upon arrival to Krakow check in at hotel. Dinner and night at hotel.  (B,D)
Day 8th
Breakfast at the hotel and visit to the Wawel Royal Castle, the seat of three dynasties of Polish monarchs. Its sumptuous halls and magnificent chambers are filled with priceless art, valuable period furniture and rare ancient objects. You will also visit Wawel Cathedral,
theplace of worship of Saint. Stanislaus and St. Jadwiga Queen of Poland and the gigantic Zygmunt bell from 1520, which is considered one of the largest in the world. It is the coronation and burial place of Polish kings. Then a walk along the Royal Route to the Old Town with the restored Main Square with wonderful houses and palaces. There you will stop at St. Mary's Basilica to see the magnificent wooden altar by Veit Stoss. In the center of the square is the Cloth Hall, built before 1349 but renovated in the 16th century, which houses many shopping stalls. In the afternoon, time to relax or visit the famous Wieliczka Salt Mine – inscribed on the UNESCO World Heritage List (additional fee USD 60/person, note: 14 degrees C in the mine and over 300 stairs to descend). Dinner will be served at a local restaurant in the Old Town. (B, D)
Day 9th
Breakfast your ride to Auschwitz to visit the former Nazi Concentration Camp Auschwitz-Birkenau, the infamous death factory. Today, a Museum, it is a silent witness to human tragedy. Your tour with local, museum guide. Return ride to Krakow. Afternoon time for your relaxation, private walks, shopping. Dinner on your own today. An overnight stay ay hotel in Krakow. (B)
Day 10th
Breakfast and private tour of Zakopane, whose wooden architecture blends into the natural landscape. Copied in other Zakopane parts of Poland, it is known as the Zakopane Style. You will visit the Jaszczurówka Chapel, a wonderful example of wooden archite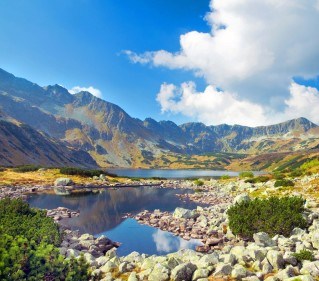 cture in Zakopane, and you will also see the ski jump complex, famous for World Cup competitions. Then you will admire breathtaking views of the Tatra Mountains from the top of Gubałówka and you will have time to buy souvenirs handmade by highlanders at the local market. Lunch at regional restaurant with local best dishes and some free time. Return to Krakow, dinner on your own. Night at hotel in Krakow. (B,L)
Day 11th
Breakfast and check-out from the hotel in Krakow. Departure on the way back to Warsaw. Before we get there in the evening, we will stop at least twice more on the way. The first place worth visiting is Zalipie – famous as a painted village, famous for beautiful paintings on old wooden houses. You will visit one of them and… you will travel back in time for at least a hundred years. After a short visit, transfer to Kazimierz Dolny – a picturesque old town on the River Vistula. There is a break for lunch/coffee and, for those interested, a climb to the Hill of the Three Crosses to see the beautiful panorama of the town and the Vistula valley. Next, ride to Warsaw. Check in at hotel and farewell dinner in restaurant. Night at hotel in Warsaw. (B,D)
Day 12th
Breakfast and transfer to the Warsaw airport for your return flight. Your tour ends. (B)
The tour dates in 2024:
May 5th – 16th 2024
June 2nd – 13th 2024
July 7th  – 18th 2024
August 4th – 15th  2024
September 8th  – 19th  2024
September 22nd – October 2nd 2024
-private tour dates on request: office@greetingsfrompoland.com
The tour price: USD 2770 / person  (in double occupancy room)
The tour price includes:
– transfers by luxury small bus, with air-condition and audio system, (this is small group tour, usually with 6-10 persons only),
– service of a professional English speaking tour guide,
– accommodation (11 nights) in selected, best 3*/4* hotels, at a double occupancy rooms,
Hotels selected for your tour: Warsaw – Polonia Palace hotel****, Gdansk – Admiral hotel****, Wroclaw – Korona hotel***, Krakow – Wawel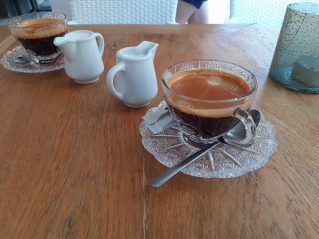 Queen hotel****, Warsaw  – MDM hotel*** (or others in the same standard and location),
– breakfasts (B) at hotels restaurant (11),
–  one lunch (L),
– dinners (D) at hotels or selected local restaurants (7),
– services of local English speaking tour guides, where it is necessary,
– all entry tickets according to the program,
– VAT and local taxes.
Extra charges:
– single person use room – USD 520,
– tips for guide and driver are not included into our price,
– travel insurance not included in the price. We can insure you with a cost of USD 5/ day.
Extra notices:
– triple room accommodation – USD 200 less for 3rd  person !
– private tours on different tour dates available on request.