OUR TOUR GUIDE-DRIVER SERVICES IN POLAND
We would like to offer all our new clients a special way of spending time in Poland – services of our professional English-speaking tour guide–driver.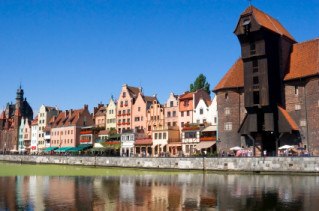 Our tour guide-driver professionalism
Our employees are tour guide-drivers with at least 5 years of experience. They have covered the distance of thousands of kilometers in their good and comfortable cars driving English-speaking tourists around Poland and Central Europe. They know most of the main Polish cities, tourist attractions, and possess a wide knowledge of geography, history and current situation of Poland. However they are not a local, licensed guides whom we can secure for you extra.
Of course, they can speak both Polish and English and, therefore, they can be helpful as interpreters in case you need it. Honestly speaking, they are perfect people to take care of you during your stay in Poland.
Our cars / vans / minibuses
We can provide transport for 1-8 person groups in Poland as well as for visits to countries located in Central Europe, such as Czech Republic, Slovakia, Austria, Hungary, Germany, Ukraine and Baltic countries.
Our cars are equipped with air-conditioning, CD /radio, comfortable seats, and a large room for your luggage. For larger groups, over 8 persons, we can also provide transport in minibuses, in which case, the assistance of two persons is ensured – of a professional guide and a professional driver.
Cost of our tour guide-driver services
The cost of our tour guide-driver work depends on a car size:
–standard car (e.g. Ford Taurus) suitable for 1-3 person group ride – cost of USD 390 per day;
– van (e.g. Merceds Viano) suitable for 4-5 person group rides – cost of USD 480 per day;
– minibus (e.g. Renault Traffic) suitable for 6-7 person group rides – cost of USD 490 per day;
– small buses (e.g. Mercedes Sprinter) suitable for 8-15 person group rides – cost of USD 590 per day.
Price includes:
– English speaking tour guide-driver work & assistance (up to 12 h per day in small car and minibus, up to 9 h for Sprinter),
– transfers – up to 200 km (130 miles) per day, (cost of extra km is only USD 1,5 / km – for all types of cars),
– gas, car park and road fees.
The additional costs can include:
– accommodation at a hotel for a tour guide – driver if you don't come to the departure city on the same day,
– a dinner and breakfast for a tour guide-driver if you don't come to the departure city on the same day (or a cash equivalent – USD 40 per day),
– distance from / to Krakow to the city where we have to pick you up and drop off after your tour end.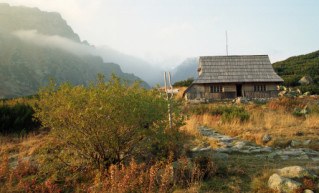 Extra services we can provide you with:
– accommodation for your group at any place in Poland, at any hotel standard, with special prices,
– breakfast, lunch and dinner– according to your wishes,
– local English-speaking guides in chosen cities, places, museums, if you are interested in detailed tours (please notice that it is required under Polish law that groups of over 10 people need to hire a local guide for tours at most of the museums and in cities like: Krakow, Warsaw, Gdansk, Wroclaw, therefore we recommend it to smaller groups),
– booking tickets for entries to events.
We can also help you to plan a tour program for your group with the help of our long experience. We will write a detailed tour program for you, with places worth visiting, recommended and checked hotels, restaurants, so that your spend your tour – holiday time in the best possible way at a reasonable price. The service with customised tour program is USD 55 per day. For instance, if you plan a 10-day tour for a family of 5 people, the cost is: 10 days x 55 USD = USD 550 in total : 5 people = USD 110 per person. The amount of USD 110 can be easily saved and if you follow our suggestions included in the customised tour program, you will probably save more!
Contact by e-mail: office@greetingsfrompoland.com
If you are looking for complete packages for your private tours look at "Private-Chauffeur driven tours to Poland" We recommend this option of fully escorted and prepared by us tours to Poland, as well as our guide-driver services in Poland !


GFP Travel Team