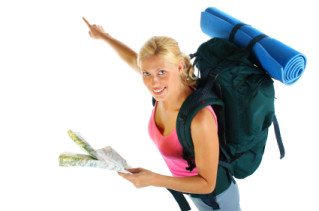 A professional guide or tour leader is as you know accounts for more than 50 % of a successful tour. We can provide your group with these type of people who are specialists with licenses issued by Polish authorities, speaking at least one foreign language – people for whom guiding is the sense of their life.
We have long lists of tour leaders in Poland and local guides in all famous Polish cities like Warsaw, Krakow, Gdansk or Wroclaw, as well as a list of best tour guide leaders who may assist your group during your stay in Poland. Our tour leaders and guides have different specializations – some of them are excellent with school groups, others with pilgrims or Jewish groups. We choose the best available one for your group.
Still, if you or we can't find a local guide for your group, we can always secure a translator service for interpretation of our Polish-speaking local guides.
We would like you to know that since January 2014 a new Polish law allows to be a guide and tour leader without valid licences.
We absolutely don't accept such a situation and all our guides and tour leaders have valid licences issued in December 2013.
We don't work with "new" guides as they very often don't have sufficient knowledge and experience.
You don't have to book all services with our travel agency, but we are sure that our guides and tour leaders in Poland may be a first step to our long-time cooperation.