We have selected some of the best Polish hotels located at restored palaces and castles and we wo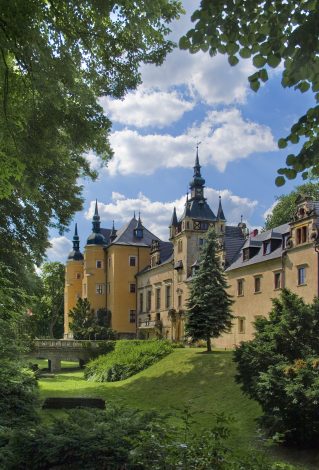 uld offer a week long relaxing stay offers there for all of our tourists. The hotels are 4* and 5* category hotels with extra attractions like SPA, gym, sweeming pool, tennis courts where you can take your time and relax after last hard days. 
Staying at the hotels in different regions of Poland you will be able to take also one days tours to most interesting places and Poland's tourists attractions, what will be secured by our local guide-drivers and our cars.
During your stay you will be able to taste excellent Polish cuisine and in some hotels also taste local wine or take a part in a culinary workshops.
Your visit to Poland will start and end with our driver service who will pick you up at airport upon arrival and also will transfer you at the end of your stay for your return flight home.

Just select your hotel and come to Poland to relax after hard days !
GFP Travel Team

1) Kliczkow castle in Lower Silesia – Wroclaw Region
2) Sierakow Manor House – Krakow Region
3) Quadrille Palace – Gdansk Region
4) Romantic Palace – Central Poland
If you would see and stay at larger number of palaces, castles and manor houses on one tour you may consider our another, following tours:
– On the Trail of Polish manors, palaces and castles (Southern Poland)
and
– On the Historic Hotels and Palaces Trail (Northern Poland)