– 2023 Poland tour edition –

Day 1st
Your arrival to Warsaw, our guide meets you and transfer to the hotel. Afternoon half-day tour of modern Warsaw with our tour guide, including ride up to the platform of the Palace of Culture and Science to see Warsaw from the XXX-th floor. Next, welcome dinner at one of the famous restaurants at Warsaw center. (D)
Day 2nd
Breakfast and a whole day tour of Warsaw, with visit to the Łazienki Garden for a guided walk to the Palace and the Frederick Chopin's  monument. Short break for your lunch.  Next a second part of your tour including Old Town, beautifully rebuilt after World War II, with the impressive Royal Castle, seat of the kings of Poland. Here the Constitution of May 3rd was proclaimed in 1791, the second oldest constitution, after the US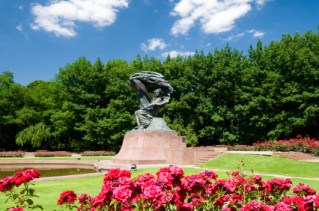 Constitution, in the world. Dinner at regional restaurant at the Old Town and an optional Frederic Chopin's music concert ($25/person). (B,D)
Day 3rd
Breakfast and departure South, across Poland, to Zakopane – one of the most popular vacation resorts in the Tatra Mountains. En route, we stop in Czestochowa to visit the Jasna Gora Monastery and the Black Madonna Shrine with its miraculous icon. The tour will be conducted by a local, monastery monk. Break for your lunch. Continuation of your ride in Southern direction. In an early evening we arrive in Zakopane, beautifully situated at the foot of the Tatra Mountains, in the valley between Gubalowka and Giewont. It is the most popular resort in Poland and one of the most beautiful places in all of Poland, owing to its picturesque location. Dinner and an overnight stay at hotel in Zakopane. (B,D)
Day 4th
Breakfast and private sightseeing tour of Zakopane, whose wooden architecture blends with the natural landscapes. Copied in other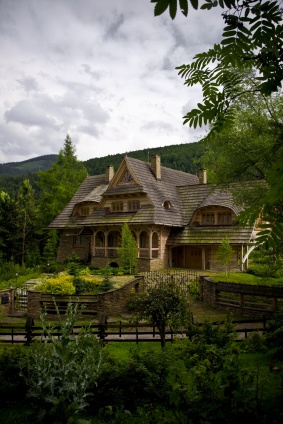 parts of Poland, it is known as Zakopianski Style. You will visit the Jaszczurowka Chapel, a great example of the wooden architecture in Zakopane, and the Sanctuary of Our Lady of Fatima at Krzeptowki, which was built by the people of Zakopane to thank the Lady of Fatima for saving the John Paul II Pope' after an attempt on His life. Next, admire the breathtaking views of the Tatras from the top of Gubalowka Mountain and shop for souvenirs of arts and crafts of the Highlanders (Gorale) in the local shops. Lunch on your own and free time. Tonight's dinner will be served at a typical Highlanders' inn with a live music show. (B,D)

Day 5th
After breakfast, spend a relaxing day on your own and take a spectacular rafting trip on the Dunajec River in Pieniny National Park. On your way to Pieniny Park stop in Niedzica, famous for its XIV century castle and lake. Your raft trip will end in Szczawnica-Zdrój, one of the famous Polish spa. Break for your lunch with possible option to visit to the spa house to taste famous and healthy spring water. In the afternoon, we leave for the medieval city of Krakow, with possible break in Debno – small village on the "Wooden architecture trail", where you visit st. Michael church, dated on XV century. Dinner and overnight stay at hotel in Krakow center.(B,D)
Day 6th
Breakfast at hotel and sightseeing tour will feature Wawel the Royal Castle, home to three dynasties of Poland's monarchs. Its stately halls and exquisite chambers are filled with priceless art, valuable period furniture and rare ancient objects. The collection of monumental 16th century tapestries is matchless. You will also visit Wawel Cathedral, the place of the cult of St. Stanislaw and of St. Jadwiga, Queen of Poland. This 18 chapels are true architectural masterpieces. The giant bell, Zygmunt from 1520 ranks with the world's largest. This is the place where Polish kings were crowned and buried. Short break for your lunch of coffee and your visit at the Old Town with its restored Main Square of magnificent houses and palaces. There, you will stop at St. Mary's Basilica to see the magnificent wooden altar by Wit Stwosz. In the middle of the square is Cloth Hall built before 1349, but renovated in the 16th century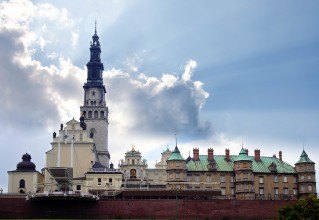 with many shopping stalls inside. The afternoon time for relaxation or visit to the famous Wieliczka Salt Mine – listed at the UNESCO World Heritage List (extra charge USD 50/person).  Dinner will be served at a local restaurant in Old Town. (B,D)
Day 7th
Breakfast your ride to Auschwitz, on your way possible break in Wadowice –the hometown of John Paul II (Museum and Basilica when he was baptized). Later on your visit to the former Nazi Concentration Camp Auschwitz-Birkenau, the infamous death factory. Today, a Museum, it is a silent witness to human tragedy. Your tour with local, museum guide. Return ride to Krakow. Time and dinner on your own. An overnight stay ay hotel in Krakow. (B)
Day 8th
After breakfast you leave Krakow, going to Northern part of Poland. On the way you pass the Poland's "Eagles Nests Trail", famous for a number of Medieval castles and palaces. Short break to visit the Ogrodzieniec castle, called "the most beautiful ruins" in Poland, partly restored by now. Your ride to Lodz a large city called "Polish Manchester" due to long industrial traditions from XIX century, revitalized now. Check in at hotel and guided tour of the city and most famous places. Dinner on your own today. (B)
Day 9th
After breakfast this morning, departure to Gdansk. On your way a break at Lowicz, a typical Mazovian town famous for folk art, especially noteworthy are the colorful costumes and beautiful paper cut-outs. Visit to the local museum.  Next your ride to Torun – the city of Nicolas Copernicus – famous Polish astronomer. Guided walk along the Old Town street with visit to the Museum – Copernicus's home, Crooked Tower, and tasting local famous Gingerbread. You come to Gdansk at evening time, check-in at a hotel, dinner at hotel. (B,D)
Day 10th
Breakfast and guided tour of Gdansk Old Town: the st. Mary Basilica, Neptun Monument, Zuraw Gdanski, the harbor, the "Roads to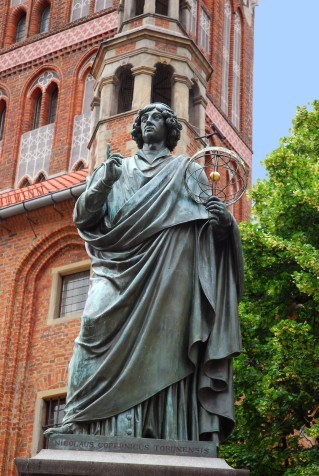 Freedom" exposition and the "Monument of the Fallen Shipyard Workers". Next, a visit to the monument at Westerplatte, where the WW II has begun. In the Gothic Cathedral in Oliwa you can listen to a concert on a baroque pipe organ. Next, time for lunch and visit to Sopot – famous Polish spa at the Baltic seaside, famous also for the longest wooden pier in Europe. Dinner or lunch at one of the famous "sailor's restaurant", with local dishes. Overnight at the hotel in Gdansk. (B,D)
Day 11th
Breakfast and departure to Malbork for guided tour of the medieval fortress of Teutonic Knights – the largest brick castle in Europe. The Malbork Castle, a 15th c. powerful stronghold of the Teutonic Knights, is one of the best examples of medieval fortification in Europe. Then return ride to Warsaw, with possible stop in Grunwald – a place of the largest battle in Medieval ages or an open air Museum in Olsztynek, presenting wooden architecture from XVIII-XX century. You come to Warsaw at early evening time. Dinner and an overnight stay at hotel. (B,D)
Day 12th
Breakfast and transfer to the Warsaw airport for return flight. Your tour across Poland ends. (B)

Tour dates: any date, between March and October in 2023 on your request
Tour prices:
USD 3890 per person –  NOW USD 3720 ONLY ! (private 2 person group tour)
USD 3150 per person –  NOW USD 2990 ONLY ! (private 4-6 person group tour)
larger group's price on your request.
Tour price includes:
• All transfers by our company air-conditioned car, van, minibus (depends on your group size),
• Selected, 3*/4* class hotels, double bed rooms, with private facilities,
• English-speaking guide-driver services
• Obligatory local guides,
• Meals as per itinerary: breakfast daily (B), and dinners (D) as in the tour program,
• Sightseeing tours as per itinerary,
• Entrance fees according to the tour program,
• Hotel charges and taxes (VAT)
Not included:
– single person room occupancy cost,
– tips for our tour guide and local guides, tips at restaurants during your dinners.
Need more info ? Look also at our company site and opinions at Tripadvisor !
Looking for similar, budget tour ? Look at "In 10 days around Poland" tour