Day 1st
Your arrival to Warsaw airport. Next, a half-day tour of special "Jewish Warsaw" program: Nozyk synagogue, Ghetto, Rapaport, Umszlag Platz and the Old Cemetery. Dinner and an overnight stay at the hotel.
Day 2nd
Breakfast. Morning departure to Lublin and Majdanek. Short tour of the Jewish heritage: synagogue, Yesziwa;  next, your visit to the Museum in Majdanek – former German Nazi extermination camp during World War II. Afternoon departure to Krakow. Later this evening accommodation at a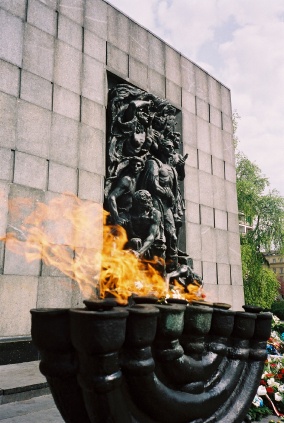 hotel. Dinner and an overnight stay.
Day 3rd
Breakfast.  Departure to Auschwitz for your visit in Auschwitz – Birkenau. An extended guided tour with a local with a local Museum guide. Afternoon transfer to Krakow for a visit at  Kazimierz – the Jewish district. Later this day a possible visit to the Old Town of Krakow, famous for its unique atmosphere. Dinner and an overnight stay at a hotel.
Day 4th
Breakfast. Transfer to an airport in Krakow or Warsaw for your return flight.

Tour date: any date – on your request

Tour prices: 
1180 USD / person (group of min. 2 persons)
730 USD / person (group of min. 4 persons)
670 USD / person (group of min. 6 persons)
– larger group's price on your request.
Tour price includes:
– transfers by a luxury bus, van or a car,
– accommodation at hotels 3* and 4*,
– breakfasts and dinners as indicated in tour program,
– tour guide services,
– entries and local guides, where it's obligatory with all necessary reservations.