Day 1
st
Your arrival to Wroclaw airport, where are you welcomed by our local guide. Transfer to your hotel in the city center. A welcoming dinner in a hotel restaurant and firts overnight stay at a hotel during your Silesia secrets tour.
Day 2nd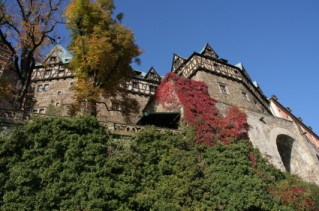 Breakfast, then a morning guided tour of Wroclaw – a walk along the Old Town with Gothic Town Hall, complex of medieval architecture with the famous Cathedral of St. John the Baptist. Next, a visit to "Panorama Raclawicka", the magnificent painting from XIX with impressive sizes 15 m. high  x 114 m. long.  Dinner in a  restaurant at the Old Town and an overnight stay at a hotel.
Day 3rd
Breakfast then a transfer to Ksiaz castle – the third largest castle in Poland, located on a high rock. After the castle tour you depart to Swidnica to visit the unique timber Church of Holy Trinity called the "Church of Peace", built in XVIIth century. Next the transfer to Szklarska Poreba, called "The Pearl of Karkonosze mountains". Dinner in a restaurant and an overnight in a hotel.
Day 4th
Breakfast, then a guided city walk with an optional a tour to the Kamienczyk waterfall (27 m high). Next, an afternoon visit in Cieplice-Zdrój – one of the most famous Polish SPA. Dinner and an overnight stay at a hotel.
Day 5th
Breakfast, then a morning transfer to Karpacz for a sightseeing tour of this picturesquely located city with a possible trip by chairlift to Sniezka (1602 m above sea level) – the highest top in Karkonosze. An afternoon visit in a local highlight – the wooden Wang church,  built in the XIII th century in Norway and then transported and reconstructed in Poland. A farewell dinner in a regional restaurant, an overnight stay at a hotel.
Day 6th
Breakfast and a transfer to Wroclaw. Your departure flight or the next part of your Poland travel.
If you are interested in this tour, contact us by e-mail or phone and let us know more about:
– the number of participants coming with you,
– the exact or possible  date of your visit,
– the standard of accommodation and type of rooms that you would like to book,
– any changes or additional services in the program above
Similar tour – Weekend in Wroclaw region