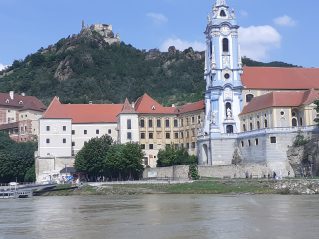 We are aware of the fact that some of our clients, our tourists, visit Poland because of their family ties with our country. Sometimes they are close relationships (also in time), sometimes distant (in time and family relationships), but as we know, such family contacts with our country are the main reason for visiting Poland.
However, more and more often we hear from our tourists that they have no family or business relationship with Poland and that they came here only for purely tourist reasons. We are very happy about it, although to be honest it happens that Poland is not the only country they visit during their tours of Poland and Eastern Europe. Most often their program of stay includes tours to Poland and Czech Republic, including visit to Krakow and Prague.
Quite a few tourists are asking to organize their tours to Poland and Germany, including trip to Krakow and Berlin. A lot of tourists also visit Dresden and Bavaria. These visits are also related to family relations in Germany, but also to the history of World War II and tours of German and Poland concentration camps.
Tours to Germany, Austria and Poland, usually long 2-3 week trips, are also still very popular. Then our clients usually visit the capitals of
these countries and the most important attractions such as the Wieliczka Salt Mine near Krakow, Potsdam near Berlin or the Danube cruise in the Wachau Valley.
As Poland had its territory years ago in the present territories of Ukraine, Lithuania or Belarus, some inquiries and programs implemented also concern tours of Poland and Eastern Europe. The most frequently implemented program is a visit to Lviv and a visit to Vilnius, that is, in the area where large groups of the Polish minority still live, who speak Polish and cultivate our traditions.
Recently, we have prepared a tour program for 2022 for a small family group that intends to carry out their long-planned tours from Poland to Ukraine to visit the villages where their great-great-grandparents lived and where you can find their graves in the local cemetery.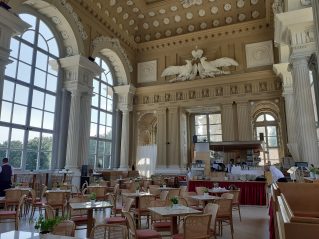 We expect that in the coming years the share of trips to Poland as a tourist destination (and not caused by family relationships only) will grow, as more and more cities such as Tarnów, Łódź or Wrocław are recognized by National Geographic or CNN as cities worth visiting and comparable with other similar towns in Europe.
We invite you to Poland !
GFP Travel Team