Poland transfers and Ticket Services
More and more groups book their flight tickets on their own directly at local travel agencies, the same situation concerns hotel reservations. That's why probably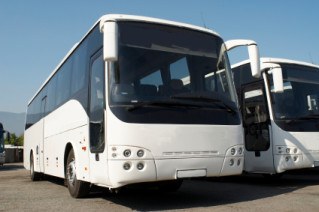 the most popular single services for groups realized by us are the transfer services in Poland. We can provide for small or larger groups vans of any size, minibuses or coaches, both for airport transfer and for a two-week tour across Poland. They may be equipped with air-conditioning, toilet, audio – video system with DVD, and a mini bar on your request.
Below you can find out more about our means of transport:
1. cars and vans
2. minbuses – 8-30 seaters
3. coaches – over 30 seaters
The other services we can provide for your group are train tickets – more and more popular means of transport in Poland and in Central Europe. Modern fast and comfortable trains can take you from Warsaw to Krakow in less than 3 hours. A little bit longer lasts the journey from Warsaw to Gdansk or from Krakow to Prague. Check this option with us, especially when your group is smaller, and at the same time more flexible.
We can provide your group with tickets for almost all train journeys in Central Europe.