Are you thinking of vacations to Poland? If YES, I recommend you to take a closer look at our offer designed especially for you. We are a company which deals with extensive organization of stay in Poland.
It does not matter if you plan a short trip for a couple of days or vacations to Poland. You can be sure, each aspect of your journey will be handled in accordance with your preferences. We are a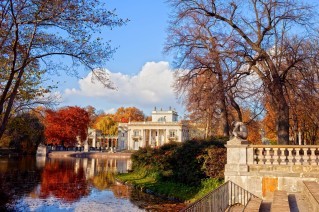 team of people who are passionate, engaged and open to new challenges. If you consider vacations to Poland, we remain at your disposal. We hope you will be encouraged to vist our beautiful country thanks to our attractive offer presented on the website. We would like to also mention that there are multiple suggestions for you and for people who will accompany you. You can choose from all the available options these ones which meet your requirements the best.
Vacations to Poland is a perfect option for anyone who would like to get to know this fascinating country and its rich cultural background. Please remember, if you have any further questions regarding your arrival, accommodation etc. do not hesitate contact us. We would be glad to provide you with all necessary information. Vacations to Poland and opportunity to spend time in wonderful places is a fantastic idea. Find out yourself! We have been in tourism industry for many years. We run the business activity which arouses huge interest among people who want to visit our country. Numerous, positive opinions of our customers also confirm that.
The quality of our services is the priority for us. We cooperate only with recommended and trusted tour guides, carriers, restaurants and hotels. Our customers' satisfaction and contentment is the most important for us. We fully concentrate to make sure vacations to Poland will be the most memorable experience for you and in the future you will recommend us among your friends.
Do not wait any longer! Check right now how to perfectly plan your trip to Poland with our assistance! We warmly welcome you!
Read more: guided tours of Poland and Eastern Europe tours